Diversity at the Division of Biological Sciences
We strive to create a climate of respect, fairness, cooperation, and inclusiveness, and to promote innovation and leadership by engaging the talents and abilities of all.
---
Message from the Director of Mentorship and Diversity
In Chancellor Pradeep Khosla's Strategic Plan for UC San Diego, Diversity is listed as a top priority. The Plan cites as a goal;
Cultivating a diverse and inclusive university community that encourages respectful open dialogue, and challenges itself to take bold actions that will ensure learning is accessible and affordable for all.
In alignment with Chancellor Khosla and his vision for UC San Diego, the Division of Biological Sciences considers Diversity as paramount to our success. It is a culture that creates a foundation of respect and provides for vision and innovation within our Division. We believe that diversity and academic excellence are not divergent, but rather greatly depend on each other...
Continue reading Dr. Patrick's vision and goals for diversity in the division.
---
UC San Diego forges links with innovative City Heights science incubator for underrepresented students
A team of UC San Diego representatives recently got a glimpse of the future of science education during a tour of the Ocean Discovery Institute's "Living Lab," an immersive new facility that will engage thousands of students and their families in City Heights, one of the most ethnically diverse communities in the country.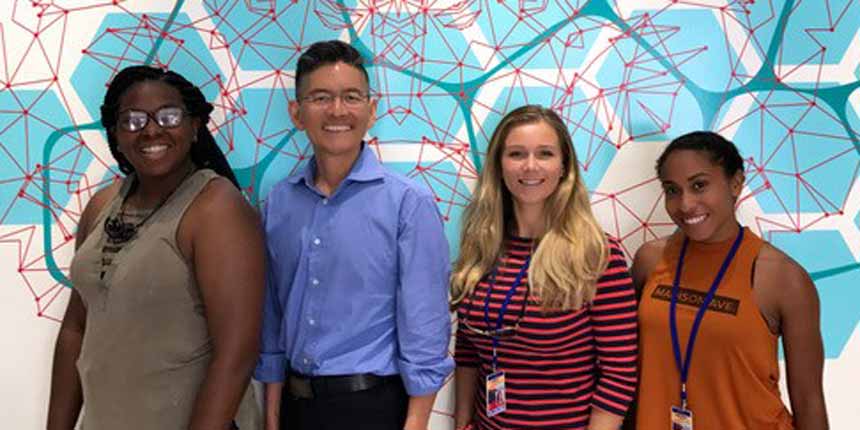 This three-year initiative combines diversity outreach and mentorship programs at UC San Diego's Division of Biological Sciences and Scripps Institution of Oceanography with students from Xavier University of Louisiana (XULA), which leads the nation in African-American biology graduates.
The new "UC San Diego/Xavier University of Louisiana Graduate Pathways Partnership" immerses students in scientific training and offers them a taste of life as a graduate student.
June 19-August 12, 2016, UC San Diego
This eight-week summer research academy offers student participants a rigorous research opportunity with esteemed UC San Diego faculty, informative transfer and graduate school preparation workshops, and educational, cultural, and social activities in sunny San Diego.
See a full list of upcoming events
.