COVID-19 Information & Resources
We invite all members of the Division of Biological Sciences community from every level and position to take a moment to share their thoughts, feelings and ideas on racial injustice and how we can confront racism and xenophobia in our society and make our community more inclusive. Let your voice be heard by submitting a short video.
See a related message to our community from Kit Pogliano, Dean of the Division of Biological Sciences, and Gentry Patrick, Director of Mentorship and Diversity.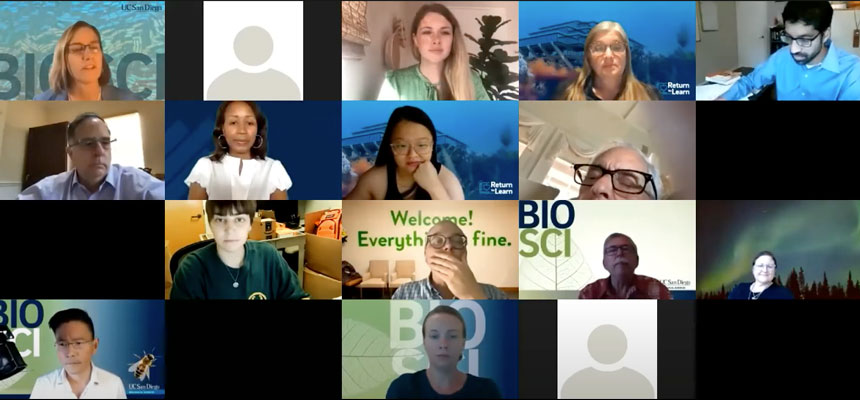 UC San Diego's Division of Biological Sciences hosted a technical discussion with Return to Learn (RTL) team members on Wednesday, September 16. Hosted by Biological Sciences Dean Kit Pogliano, the event featured presentations on plans for testing, modeling and public health measures and a Q&A session.
A Deep Look into the Future of Biology
Trust in Science in Uncertain Times: Steve Hedrick, Kim Prather, Kim Rubinstein and Sherry Seethaler
Thursday, October 22, 12PM - 1PM
Division Events Calendar
News Clips