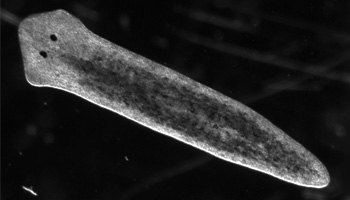 Laboratories that test chemicals for neurological toxicity could reduce their use of laboratory mice and rats by replacing these animal models with tiny aquatic flatworms known as freshwater planarians.
Scientists at UC San Diego have discovered that planarians, commonly used in high-school biology labs to study regeneration and the primitive nervous system, are actually quite sophisticated when it comes to modeling the response of the developing human nervous system to potentially toxic chemicals.
The researchers published their findings in the current issue of the journal Toxicological Sciences.