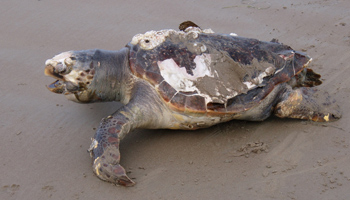 Bones from dead turtles washed up on Mexican beaches indicate that Baja California is critical to the survival of endangered North Pacific loggerhead sea turtles, which travel some 7,500 miles from their nesting sites in Japan to their feeding grounds off the coast of Mexico.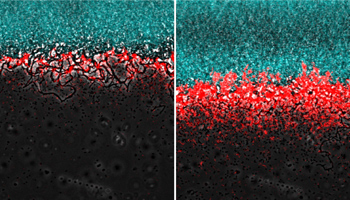 Biologists at UC San Diego who recently found that bacteria resolve social conflicts within their communities and communicate with one another like neurons in the brain have discovered another human-like trait in these apparently not-so-simple, single-celled creatures.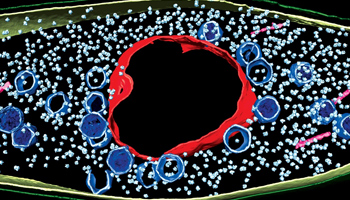 Biologists at UC San Diego have documented for the first time how very large viruses reprogram the cellular machinery of bacteria during infection to more closely resemble an animal or human cell—a process that allows these alien invaders to trick cells into producing hundreds of new viruses, which eventually explode from and kill the cells they infect.