Save
Save
Save
Save
Save
Save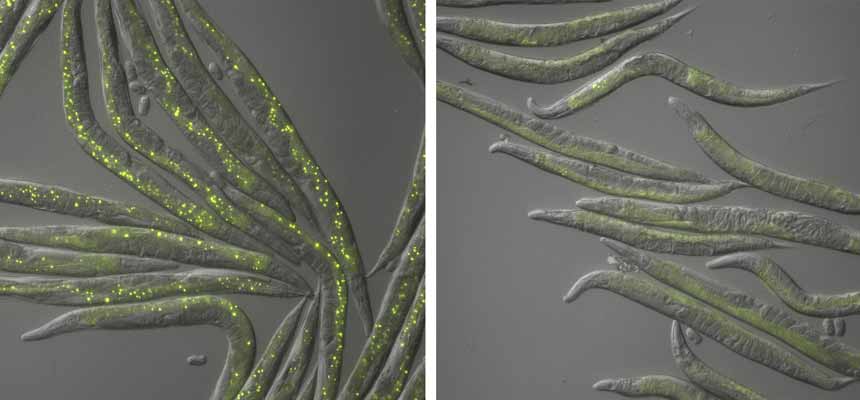 Newly detected resistance mechanism helps protect cells from threats such as heat shock
Balance is key to many physiological functions and it is especially true in the production and regulation of proteins. A balance of proteins in cells helps maintain health, but an unhealthy clumping can lead to a variety of diseases, including those connected to aging such as Alzheimer's.
Researchers at the University of California San Diego studying how animals respond to infections have found a new pathway that may help in tolerating stressors that damage proteins.
Naming the pathway the Intracellular Pathogen Response or "IPR," the scientists say it is a newly discovered way for animals to cope with certain types of stress and attacks, including heat shock.