Doctoral Studies
Important:
For updated information regarding advising services and amended policies during this time of social distancing due to COVID-19, visit our
COVID-19 updates page
.
The Division of Biological Sciences offers 2 distinct graduate programs:
The UC San Diego Biological Sciences program is a partnership between the Division of Biological Sciences and the Salk Institute for Biological Studies. This creates a powerful and closely linked intellectual community, unified by the broad discipline of biological sciences.
Our programs boast over 100 faculty who provide a supportive and stimulating environment to enable highly talented individuals to develop the skills and experience necessary to become world-class scientists.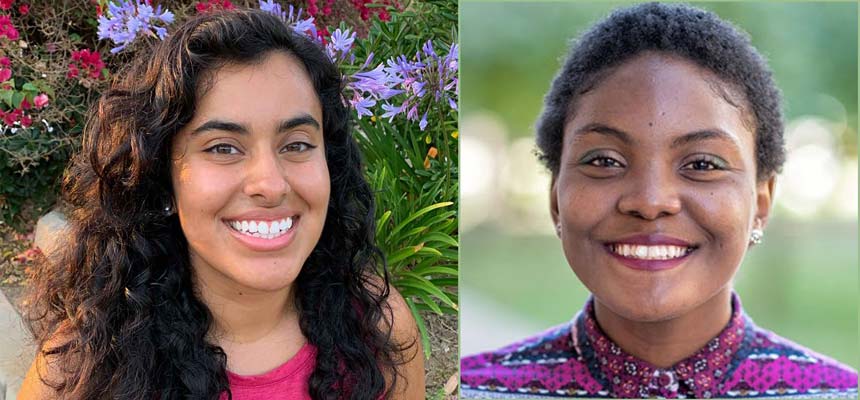 National program designed to advance diversity and inclusion in science
The Howard Hughes Medical Institute announced that Division of Biological Sciences graduate student Analine Aguayo and advisor Sonya Neal, as well as graduate student Tara Spencer and advisor Rachel Dutton, have been selected to receive 2021 Gilliam Fellowships for Advanced Study.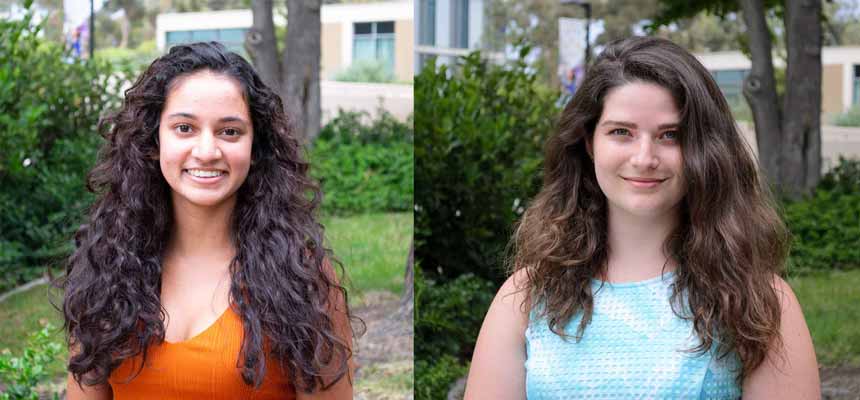 Awards support outstanding graduate students in STEM fields
UC San Diego Division of Biological Sciences graduate students Jasmin Revanna (Fred Gage's lab, Salk Institute for Biological Studies) and Livia Songster (Samara Reck-Peterson's lab) have been awarded prestigious 2021 National Science Foundation (NSF) Graduate Research Program (GRFP) Fellowships.