Graduate Studies
The Division of Biological Sciences offers 2 distinct graduate programs:
The UC San Diego Biological Sciences program is a partnership between the Division of Biological Sciences and the Salk Institute for Biological Studies. This creates a powerful and closely linked intellectual community, unified by the broad discipline of biological sciences.
Our programs boast over 100 faculty who provide a supportive and stimulating environment to enable highly talented individuals to develop the skills and experience necessary to become world-class scientists.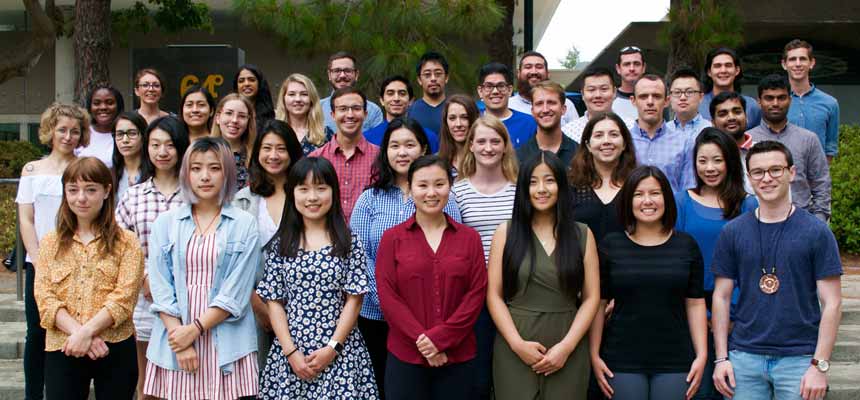 Take care of yourself. You can't do great science if you don't take care of yourself.
The new dean of Biological Sciences offered these words of wisdom as she welcomed the incoming class in the UCSD-Salk Biological Sciences doctoral program. The 37 students in the 2018 cohort are from across the United States and around the world with domestic students representing 12 states, and international students coming from China, India, and Turkey.