Newsletter Issue 1: Summer 2021
Meet a BioSci Staff Member: Jennifer Roth
May 19, 2021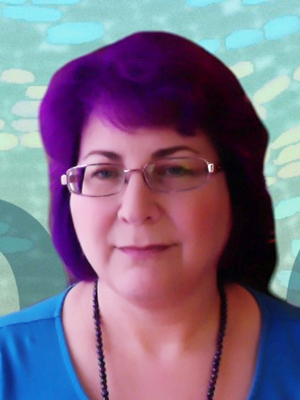 Title: Assistant III
Years in the Division of Biological Sciences: 36 (before joining BioSci, Roth was a student in the Linguistics Department and worked in the temp pool).
What's your role in the Division of Biological Sciences?
I assist the associate deans, the division business officer and a few faculty. I also work with the Diversity Committee, one of my favorite parts of the job.
What does a typical day look like for you?
A lot of my time is spent organizing seminars, the Division's annual Retreat, Connections events and meetings. All work is closely supervised by my cat.
What do you enjoy most about your job?
It's wonderful to have bosses who appreciate my experience and listen to my suggestions. Running events gives me an opportunity to get out of the office and interact with people from all walks of life.
What advice do you have for someone starting out as a new staff member at UC San Diego?
Ask for help! There are lots of willing mentors out there if you ask around.
What is your favorite type of food?
Chocolate! Although I learned to make wonderful flan during the lockdown.
Who is your hero and why?
Refugees are my heroes. I grew up next door to a Hungarian family who fled the Iron Curtain. More recently, I worked with an organization assisting local refugee families. It's inspiring to see what positive attitudes they have after overcoming so many obstacles!
What's something most people don't know about you?
I love studying Egyptology, I make jewelry and I'm a volunteer staff assistant for San Diego Comic-Con. I'm also a voracious reader and enjoy the publications of our Division's own Libby Weber.
Newsletter Issue 1: Summer 2021