Doctoral Studies
The School of Biological Sciences offers 2 distinct graduate programs:
The UC San Diego Biological Sciences program is a partnership between the School of Biological Sciences and the Salk Institute for Biological Studies. This creates a powerful and closely linked intellectual community, unified by the broad discipline of biological sciences.
Our programs boast over 100 faculty who provide a supportive and stimulating environment to enable highly talented individuals to develop the skills and experience necessary to become world-class scientists.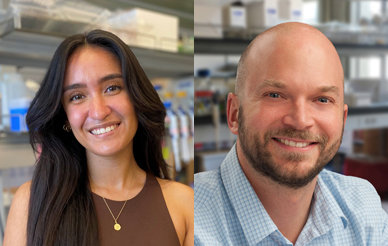 Third-year UC San Diego School of Biological Sciences graduate student Lennice Castro and her advisor Matt Daugherty have been selected to receive a Howard Hughes Medical Institute (HHMI) Gilliam Fellowship for Advanced Study.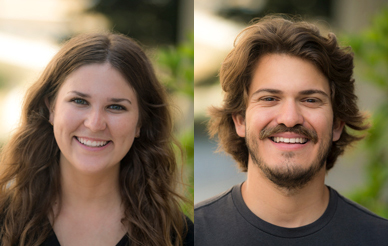 Four receive honorable mentions in highly competitive STEM support program
Two UC San Diego School of Biological Sciences graduate students have been selected for prestigious Graduate Research Program (GRFP) fellowships by the National Science Foundation.