Newsletter Issue 4: Summer 2022
Meet a Postdoctoral Scholar: Richard Sánchez
May 27, 2022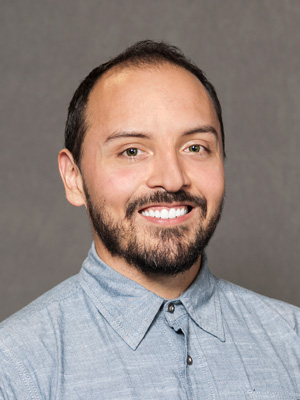 Name: Richard Sánchez
School of Biological Sciences Laboratory: Assistant Professor Gülçin Pekkurnaz
Ph.D. Institution: University of Alabama
Tell us about your field of study
I study neuronal metabolism. Neurons are these high-energy demanding cells that are large, arborous and range from a millimeter to a meter in length. Yet neurons still require energy throughout the cell for cellular trafficking, synapse firing/maintenance/formation, protein transcription/translation, etc. Mitochondria, often referred to as the powerhouse of the cell, provide this energy in the form of a molecule called adenosine triphosphate, or ATP. What I focus on is how metabolite (glucose) availability and fluctuations are signaled to neuronal mitochondria, and how that affects mitochondrial energy production, positioning within the neuron and interactions with other cellular components. If mitochondria are the powerhouse of the cell, I am trying to understand how the mitochondria "sense" cellular energy demands and respond to changes in the "fuel" availability, much like our energy grid throughout the day.
Why is this important?
Many neurodegenerative and metabolic disorders stem from mitochondrial dysfunction. By understanding what regulates mitochondrial function we hope to uncover the underlying energy impairments that lead to these disorders and how to remedy them.
What does a typical day look like for you?
I come into the lab and warm-up solutions I use in my experiments and check up on my cells. I perform a lot of microscopy imaging from fixed to live-cell imaging. I can spend the rest of the day capturing images of cells and then quantifying mitochondrial shape, size, location and even motility.
What do you enjoy most about your job?
I love coming to my awesome lab and running microscopy experiments. My lab mates and supervisor are fun and nerdy. With microscopy, it is exciting to venture into a "new" world that surrounds us but we never get to see.
What advice do you have for someone starting as a new postdoc at UC San Diego?
Check out the Postdoc Association (PDA) and Union to become involved in the school.
What is your favorite type of food?
Mediterranean.
What's something most people don't know about you?
I have two guinea pigs.
Newsletter Issue 4: Summer 2022