Newsletter Issue 2: Winter 2022
Meet a Staff Member: Libby Weber
December 3, 2021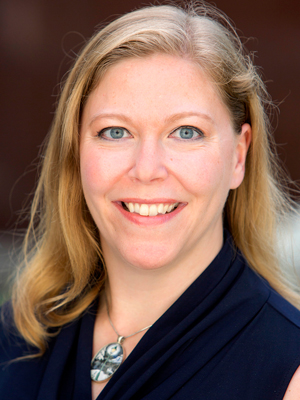 Title: Faculty Assistant/Neurobiology Chair's Assistant
Years in the Division of Biological Sciences: 14
What's your role in the Division of Biological Sciences?
In addition to providing general faculty support, I also support the Neurobiology Section.
What does a typical day look like for you?
My days vary quite a bit, though my most common tasks involve processing financial transactions and/or travel, helping with events, hooking folks up with information/resources, troubleshooting all sorts of things and fielding interesting emails and phone calls.
What do you enjoy most about your job?
I'm part of an awesome administrative unit that works for fantastic faculty, things whose value cannot be overstated. My job is also different every day, which keeps things interesting!
What advice do you have for someone starting out as a new staff member at UC San Diego?
If something doesn't make sense, ask for help. We have a deep brain trust in Biological Sciences, and most of us have made many mistakes in our time for you to learn from!
What is your favorite type of food?
Anything shared with friends and family. Even less-than-ideal meals can make wonderful memories.
Who is your hero and why?
I'll be boring and say Shakespeare, but it inspires me to know that one person can come from the middle of nowhere, thrive in tumultuous times, make loads of terrible puns, share old stories in entertaining ways, make art with talented friends, perform one's own work and still bring people laughter and catharsis centuries after one's passing.
What's something most people don't know about you?
I have serenaded two UC San Diego Chancellors, and Chancellor Khosla's mother offered to give me entertaining stories to use as inspiration for the next occasion. Related: in my non-UC San Diego life, I'm a professional singer, writer and editor, though my neighbors on the first floor of Pacific Hall probably know the first one already!
Newsletter Issue 2: Winter 2022