2014 Profiles in Discovery: Trailblazing Bioscientists Lecture
Nicholas Spitzer
The Ever-Changing Brain: From Embryo To Adult
Monday, October 6th, 2014
4 p.m.
Liebow Auditorium
The lecture is open to the public. No RSVP required.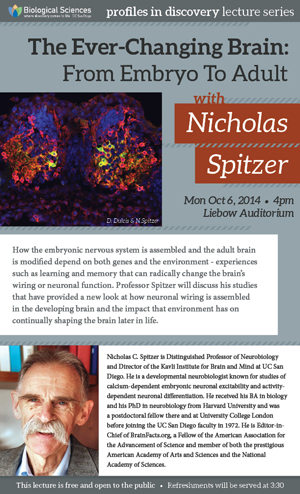 ---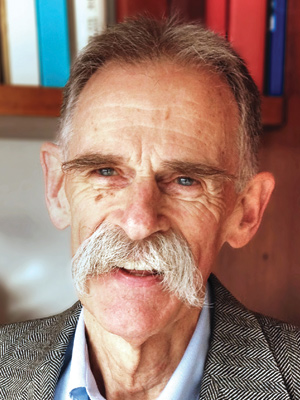 About the Lecturer
Distinguished Professor of Neurobiology
UC San Diego
Nicholas C. Spitzer is a distinguished professor of Neurobiology and director of the Kavli Institute for Brain and Mind at UC San Diego. He is a developmental neurobiologist known for his studies on calcium-dependent embryonic neuronal excitability and activity-dependent neuronal differentiation. He received his B.A. in biology and his Ph.D. in neurobiology from Harvard University and was a postdoctoral fellow there and at the University College London before joining the UC San Diego faculty in 1972. He is Editor-in-Chief of BrainFacts.org, a fellow of the American Association for the Advancement of Science and a member of both the prestigious American Academy of Arts and Sciences and the National Academy of Sciences.
Watch on UCSD TV
Faculty Profile