2022 Heiligenberg Lecture
Dan Feldman, Ph.D.
Neural Coding of Whisker Touch
Friday, March 4th, 2022
12:30–1:30 p.m., 1205 NSB
Zoom options will be made available.
The lectures are open to the public. No RSVP required.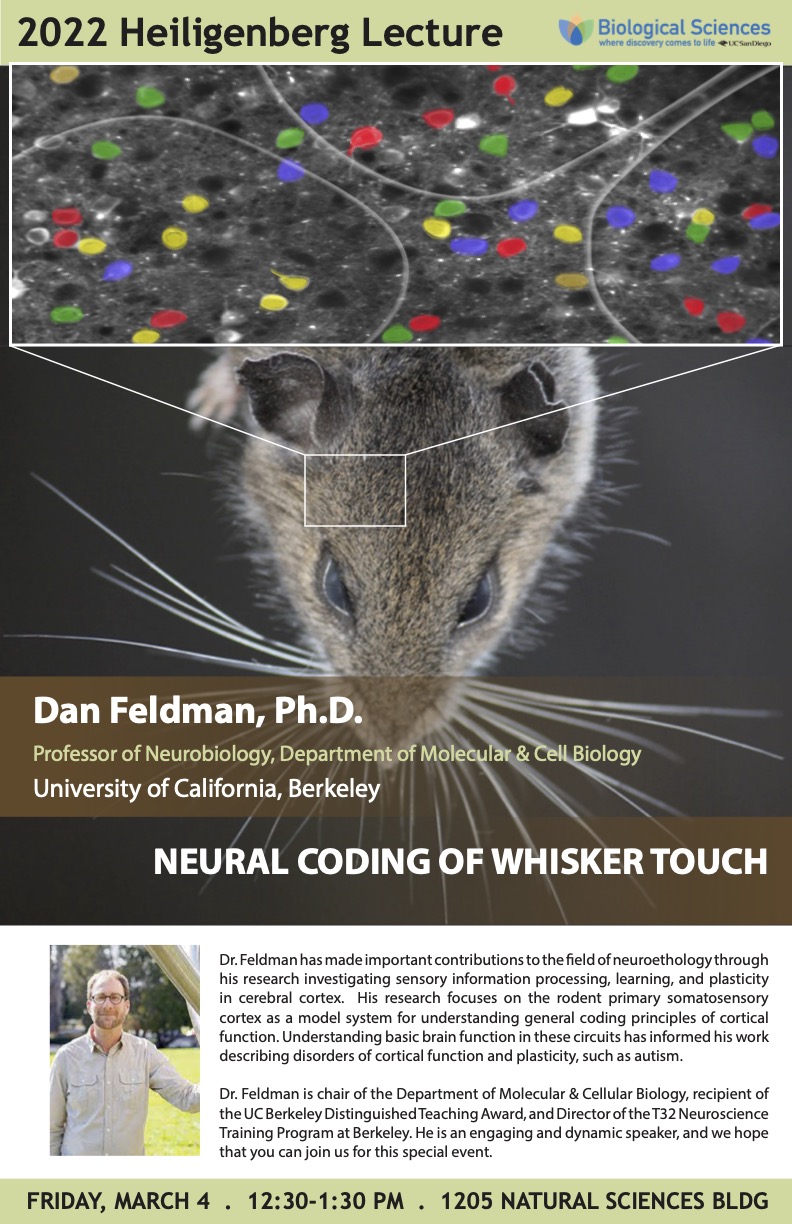 Download this event poster
---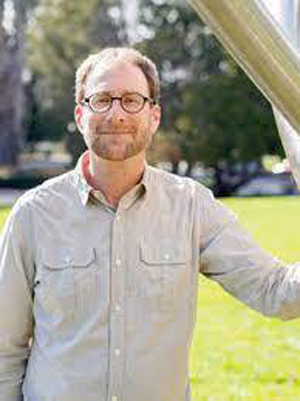 About the Lecturer
Professor of Neurobiology
Department of Molecular & Cell Biology, Helen Wills Neuroscience Institute
University of California, Berkeley
Dr. Feldman has made important contributions to the field of neuroethology through his research investigating sensory information processing, learning, and plasticity in cerebral cortex. His research focuses on the rodent primary somatosensory cortex as a model system for understanding general coding principles of cortical function. Understanding basic brain function in these circuits has informed his work describing disorders of cortical function and plasticity, such as autism.
Dr. Feldman is chair of the Department of Molecular & Cellular Biology, recipient of the UC Berkeley Distinguished Teaching Award, and Director of the T32 Neuroscience Training Program at Berkeley. He is an engaging and dynamic speaker, and we hope that you can join us for this special event.
Host: Dr. Jill Leutgeb, jleutgeb@ucsd.edu