Lorraine Pillus Named Revelle College Faculty Fellow
May 22, 2020
By Mario Aguilera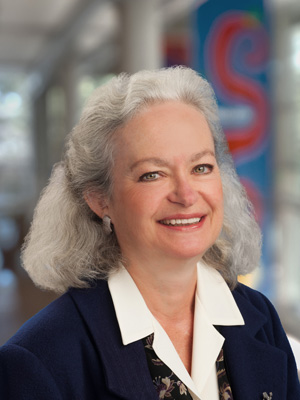 Lorraine Pillus, a professor in the Biological Sciences Section of Molecular Biology, has been honored by being named a 2019-2020 Revelle College Faculty Fellow.
Established in 2015, the Revelle College Faculty Fellows and Honorary Fellows Program recognizes faculty who have made exceptional and sustained contributions to Revelle College students through education, service and research.
In awarding the honor, Revelle College noted that Pillus has a long history of delivering exemplary education and service to Revelle College students and the Revelle College community.
"Over the years Professor Pillus has actively supported students at Revelle College as their mentor, teacher and advocate. We are very excited that she is elected as a Faculty Fellow and will continue to support our students," said Revelle College Provost Paul Yu.
Pillus was nominated and voted upon for the award by all Revelle-affiliated faculty. Other faculty being honored with Pillus are professors Ratnesh Lal of Bioengineering and Mark Machina of Economics.
Separately, in the upcoming fall semester 2020, Pillus will be honored as a Miller Institute Visiting Professor at UC Berkeley.
Pillus has received teaching excellence awards from the Mortar Board Honor Society and the Associated Students of the Skaggs School of Pharmacy & Pharmaceutical Sciences. A UC San Diego faculty member since 1998, Pillus served as Associate Dean of the Division of Biological Sciences from 2017-2020. She served as Chair of Molecular Biology from 2012-2016.
Pillus completed graduate studies at MIT and held a postdoctoral position at UC Berkeley. She was named a Pew Scholar and a National Science Foundation New Young Investigator. She was elected as a Fellow of the American Association for the Advancement of Science in 2017 and to the American Academy of Microbiology in 2018.