Julian Schroeder Honored with Hales Prize from the American Society of Plant Biologists
August 10, 2020
By Mario Aguilera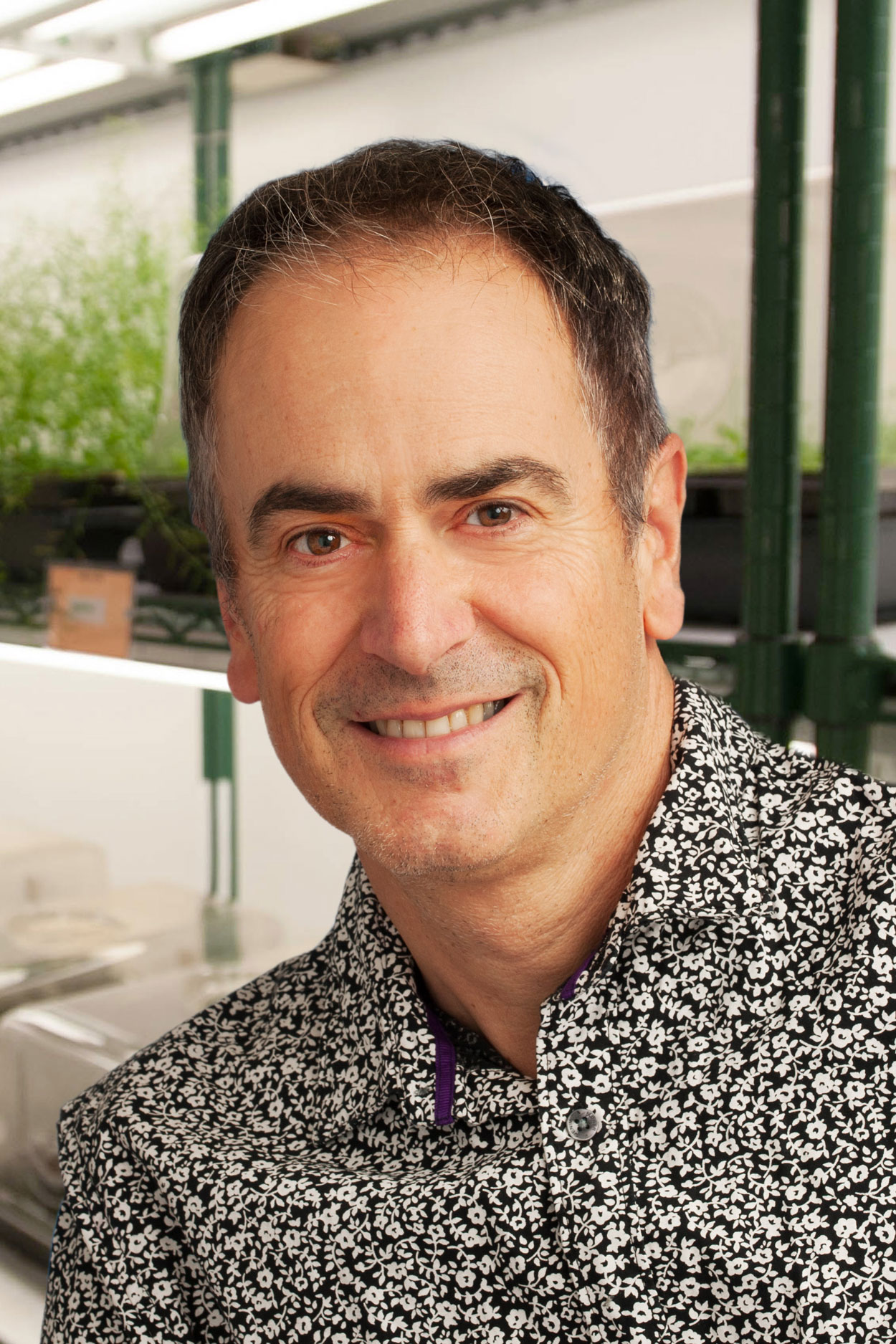 Distinguished Professor and Novartis Chair Julian Schroeder of the Division of Biological Sciences has been awarded the 2020 Stephen Hales Prize by the American Society of Plant Biologists (ASPB).
Awarded annually, the prize is named after Stephen Hales for his pioneering work in plant biology and his 1727 book Vegetable Staticks.
According to the society, the award is bestowed to an "ASPB scientist who has served the science of plant biology in some noteworthy manner." The recipient of the award is invited to address the society on a subject in plant biology at the organization's annual meeting.
Schroeder is being honored for making successive fundamental discoveries in plant biology and mentoring generations of younger scientists, many of whom are themselves now leaders in their fields.
"Julian is a leader in plant electrophysiology and was one of the pioneers of patch clamping in plants, allowing detailed characterization of the function and regulation of ion channels in plant cells, which revolutionized the understanding of the processes by which stomata open and close," the ASPB noted in its award announcement. "His work has provided major insights into the signaling pathways by which abscisic acid and carbon dioxide close stomata, the role of calcium signals in stomatal signaling and the molecular bases for mineral uptake and metal toxicity."
A member of the Section of Cell and Developmental Biology, Schroeder has been a faculty member at UC San Diego since the early 1990s.
Schroeder received his PhD from the Max Planck Institute for Biophysical Chemistry and was a von Humboldt postdoctoral fellow at UCLA School of Medicine. Among his many awards and honors, Schroeder has received the Presidential Young Investigator Award from the National Science Foundation, the ASPB Charles Albert Shull Award and the Blasker Award in Environmental Science.
He is a member of the U.S. National Academy of Sciences and a fellow of the American Association for the Advancement of Science and the German National Academy of Sciences–Leopoldina.