New Scholarship Award for Master's Students Honors a Mother's Legacy
First BioSci endowed fund for master's students supports diverse backgrounds
November 4, 2020
By Mario Aguilera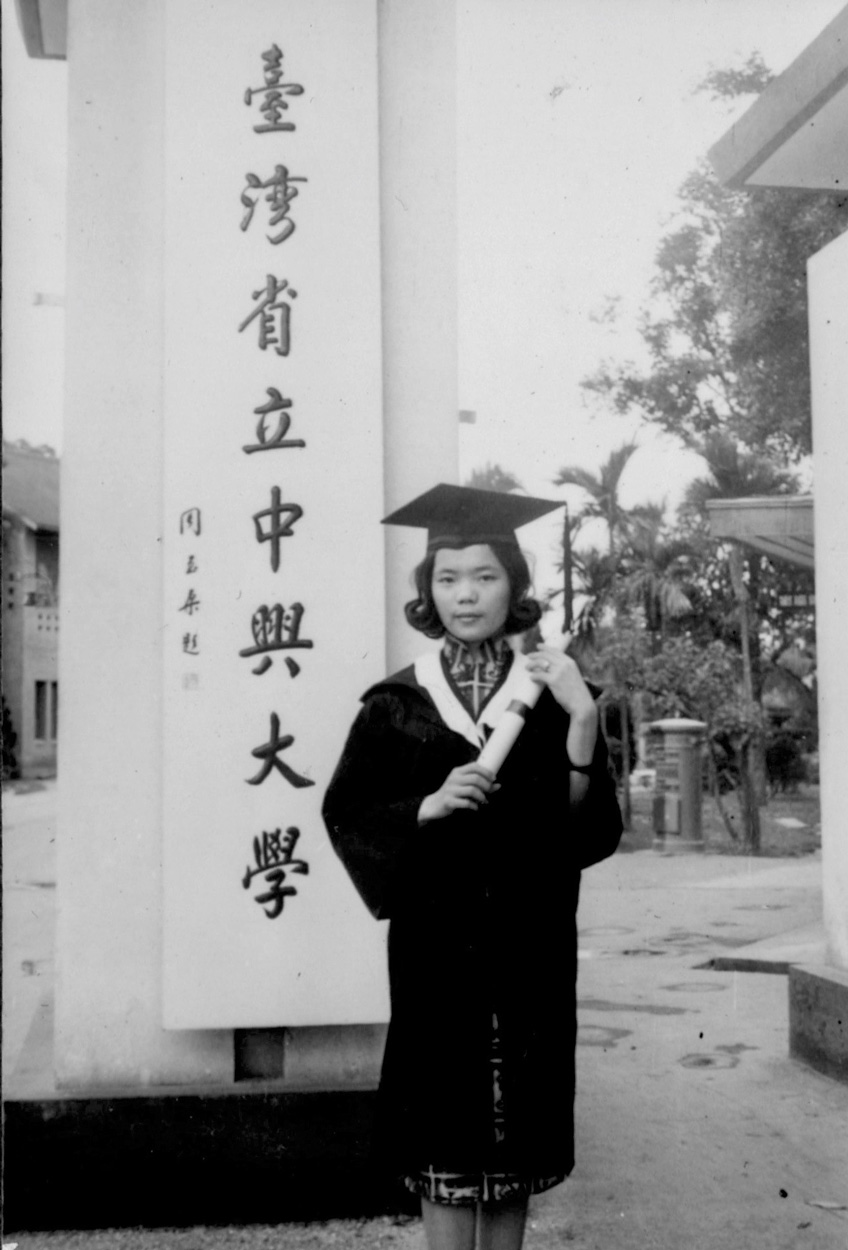 Looking back more than a decade, Biological Sciences Professor James Nieh fondly remembers long chats with his mother about the needs of today's students and the most impactful ways to support them. 
The willingness to dig deep and help out was always there with Jeanne Anne Nieh, and now a new scholarship fund has been established that honors her legacy and helps fill a diversity gap.
According to James, it was clear that Jeanne was motivated by the hardships that challenged her early in life. Born in 1940 in Fuding, China, during the middle of war, Jeanne and her family fled to Taiwan, where she contracted polio at the age of 10, resulting in a permanent walking disability that led to a lifetime of struggles, both physically and socially, due to the stigma of being disabled. At that time, a tragic outcome of discrimination against daughters was that they often received less medical care than sons, a disparity that worsened her condition.
Eventually, she overcame her personal adversities and fought for the medical care that she deserved. As a teenager, she found a surgeon who agreed to perform the necessary surgery for free, and her eldest sister borrowed enough money to pay for hospital care. After fully recovering, she earned a bachelor of science degree in Entomology at National Chung Hsing University in Taichung, Taiwan. Her former classmate, Roger F. Hou (later Professor of Entomology at the same school) remembers her skill at drawing the external and internal structures of insects. He also recalled her principles, especially how she insisted on being treated fairly and with honor.
"She truly appreciated the importance of equity in the United States, particularly the respect and access given to the disabled, women and immigrants," said James of Jeanne, who passed away in 2018.
And now the Jeanne Anne Nieh Endowed Memorial Award has been established to support master's students who are performing outstanding research, have made or show potential to contribute to diversity, equity and inclusion and whose primary advisors are faculty in the Section of Ecology, Behavior and Evolution. While PhD students have guaranteed support, this award will address a lack of funding for master's students.
This $50,000 endowment was made possible with $25,000 from James Nieh and $25,000 in matching funds from the Division of Biological Sciences and is expected yield an annual scholarship of approximately $2,000 beginning in fall 2021. 
"I thought it was important to have this scholarship focus on diversity," said Nieh, who also serves as associate dean of the Division of Biological Sciences. "This award celebrates women in science and the struggles that they, immigrants, Blacks, indigenous peoples and other people of color face. My mother found it difficult to use her degree in the U.S. because it came from a foreign university, and although she found a good job in a completely different field, she often reflected on the challenges and discrimination that people still face in this country, even as she appreciated how much it had given her."
Philanthropic gifts, like this gift from James Nieh, contribute to the Campaign for UC San Diego—a university-wide comprehensive fundraising effort concluding in 2022. Alongside UC San Diego's philanthropic partners, the university is continuing its nontraditional path toward revolutionary ideas, unexpected answers, lifesaving discoveries and planet-changing impact. To learn more about supporting Biological Sciences, visit the giving website.