Stacey Glasgow Awarded Hellman Fellowship
January 22, 2021
By Mario Aguilera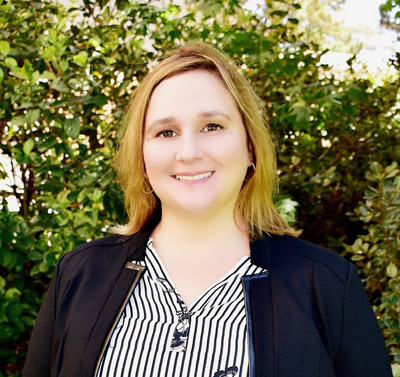 Stacey Glasgow, an assistant professor in UC San Diego's Division of Biological Sciences, was awarded a Hellman Fellowship for the 2020-2021 academic year.
She is among 13 UC San Diego faculty members to receive Hellman awards, which is designed "to provide financial support to promising early career faculty who show a capacity for distinction in their research and creative activities."
Glasgow, a member of the Section of Neurobiology, studies glial cell development in the central nervous system. She seeks to understand how glial developmental processes are reutilized in brain malignancies and how these relationships can be used to develop treatment strategies.
Glasgow received her Ph.D. in integrative biology from UT Southwestern Medical Center. She carried out postdoctoral training in the Center for Cell and Gene Therapy at Baylor College of Medicine. She is the recipient of a K01 Mentored Research Scientist Development Award issued by the National Institutes of Health/National Cancer Institute.
The Hellman Fellowship was established at UC San Diego in 1995 through the generosity of Chris Hellman and the late Warren Hellman. The full list of Hellman fellows is available here.