UC San Diego Biological Sciences Moves into Top 10 in Global Rankings
March 19, 2021
By Mario Aguilera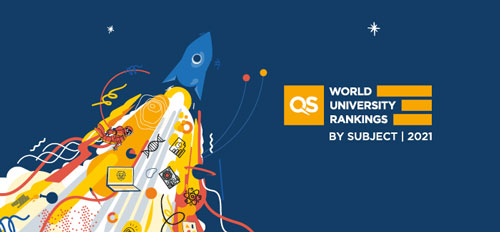 The University of California San Diego ranked 10th in the world in biological sciences in the 2021 edition of the QS World University Rankings released on March 3, 2021. UC San Diego biological sciences moved up one spot from the previous year's world rankings.
Issued by QS Quacquarelli Symonds, the annual report ranks the world's best universities across 51 academic disciplines. The rankings are based on a comparative analysis on the performance of 14,435 individual university programs taken by students at 1,452 universities in 86 locations across the world.
Biological sciences was ranked as UC San Diego's top-rated discipline in terms of academic reputation. Overall, UC San Diego was named as one of the world's top universities for 36 subjects.
The new QS World University Rankings follow last fall's release of U.S. News and World Report's 2021 Best Global Universities rankings, which placed several UC San Diego biology-related disciplines in the top 10, including microbiology (5th); biotechnology and applied microbiology (6th); cell biology (6th); biology and biochemistry (8th) and molecular biology and genetics (9th). 
About UC San Diego's Division of Biological Sciences:
Our mission is to advance knowledge of basic biological sciences and apply our research discoveries in ways that improve human health, protect our environment and enrich our economy. We strive to fulfill our mission every day by educating and preparing a diverse population of students into the scientists, physicians, medical researchers and educators of the future; making a concerted effort to help our undergraduate students graduate in four years or fewer; and by increasing public understanding of biology and encouraging scientific discovery among K-12 teachers and schoolchildren.
See biology.ucsd.edu for more information.
About UC San Diego:
At the University of California San Diego, we constantly push boundaries and challenge expectations. Established in 1960, UC San Diego has been shaped by exceptional scholars who aren't afraid to take risks and redefine conventional wisdom. Today, as one of the top 15 research universities in the world, we are driving innovation and change to advance society, propel economic growth and make our world a better place. Learn more at www.ucsd.edu.