Cressida Madigan Named 2021 Pew Biomedical Scholar
June 15, 2021
By Mario Aguilera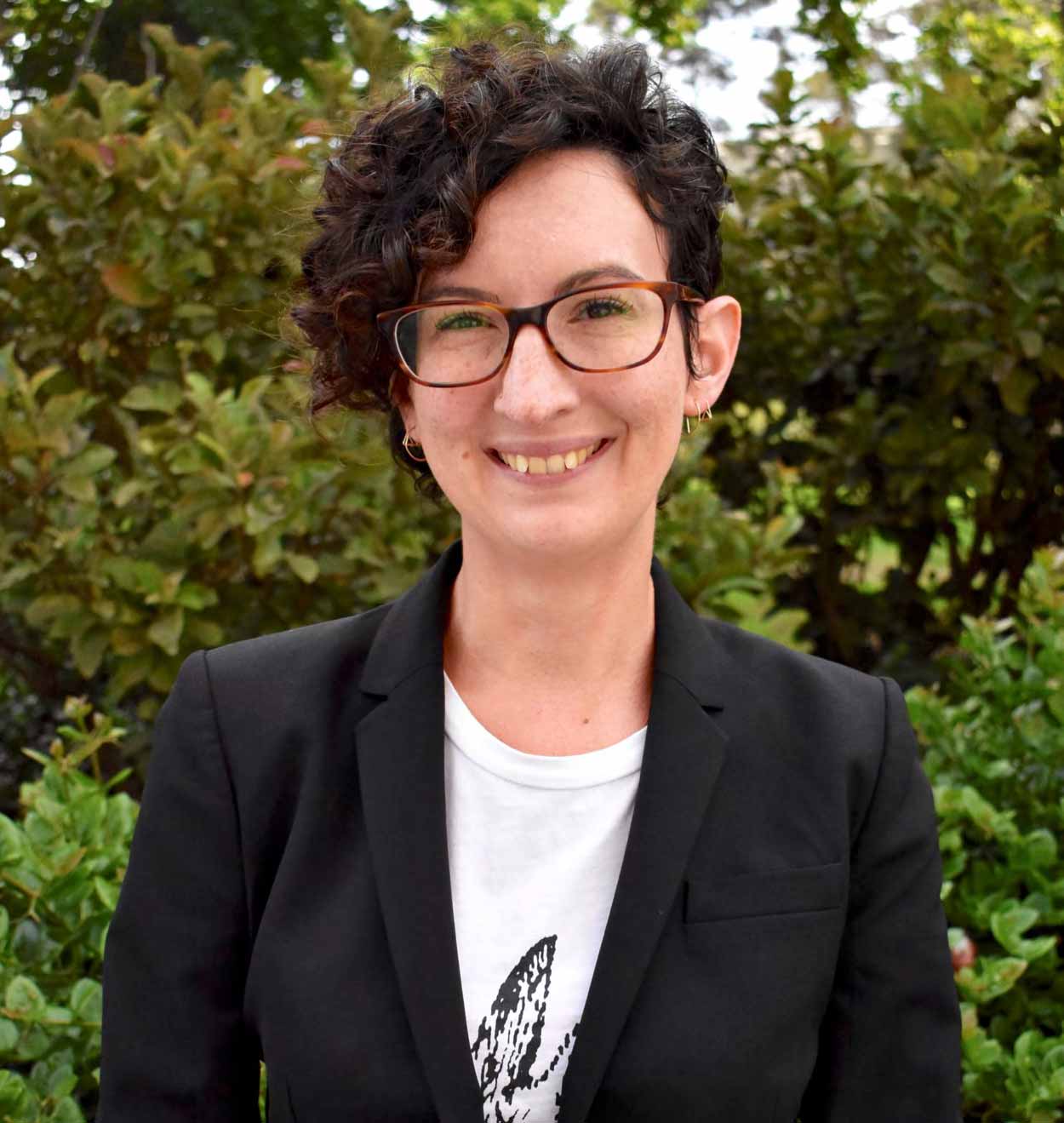 The Pew Charitable Trusts has announced that UC San Diego Division of Biological Sciences Assistant Professor Cressida Madigan has been selected for the 2021 Pew Scholars Program in the Biomedical Sciences.
Madigan, a member of the Section of Molecular Biology, is one of 22 early-career scientists in the Pew Scholars Program in the Biomedical Sciences who will receive funding over the next four years to investigate timely questions surrounding human health and disease.
She conducts research using genetic and imaging tools to study infection mechanisms related to inflammation and neurological injury. As a Pew Biomedical Scholar she will explore the molecular mechanisms by which infections damage the brain.
The 2021 scholars were chosen from 198 applicants nominated by leading academic institutions and researchers across the United States. This year's class includes scientists exploring the genetic evolution of cancer cells, how regulatory RNAs influence embryonic development and how animals select specific types of foods for their nutritional needs.
"Pew has a history of supporting talented researchers who are committed to understanding intricate scientific processes," said Susan K. Urahn, Pew's president and CEO. "Our newest cohort of scholars is joining a large community of accomplished scientists who are dedicated to uncovering new solutions to significant biomedical challenges."
Madigan conducts research at the crossroads of microbiology, neurobiology and infectious disease. She focuses on the surprising number of microbial infections that can change functions of the nervous system. As one example, bacteria that cause leprosy prevent pain sensation in the skin; bacterial meningitis causes neuronal injury; and congenital infections can slow neurodevelopment. Madigan is investigating how pathogens cause these neurological responses.
Answering such questions is often challenging because interactions between microbes and neurological tissue can occur deep within organs—such as the brain—that are difficult to directly observe in a living animal. Her lab uses modern biological tools, including a see-through zebra fish, to study infection pathways and observe microbes as they infect the neurons, glia, blood vessels and phagocytes of neurological tissue. The overarching goals of her research are to define the mechanisms by which infecting microbes change nervous system functions, determine the roles of inflammation in microbe-nervous system interactions and explore how the nervous system can change the course of infection.
The 2021 class of scholars—all of whom are early-career junior faculty—join more than 1,000 other scientists who have received awards from Pew since 1985. Current scholars have opportunities to meet annually, share ongoing research, and exchange perspectives across the health sciences field.
"Biomedical research is one of the best pathways we have to understand and overcome the world's greatest health hurdles," said Craig C. Mello, PhD, a 1995 Pew scholar, 2006 Nobel laureate in physiology or medicine, and chair of the national advisory committee for the scholars program. "I am confident that these researchers will uphold the Pew scholar legacy of advancing scientific discovery."
The full list of 2021 Pew Biomedical Scholars is available here.
— With information from the Pew Charitable Trusts