Ryoma Hattori Receives Alpert Distinguished Scholar Award
July 14, 2021
By Mario Aguilera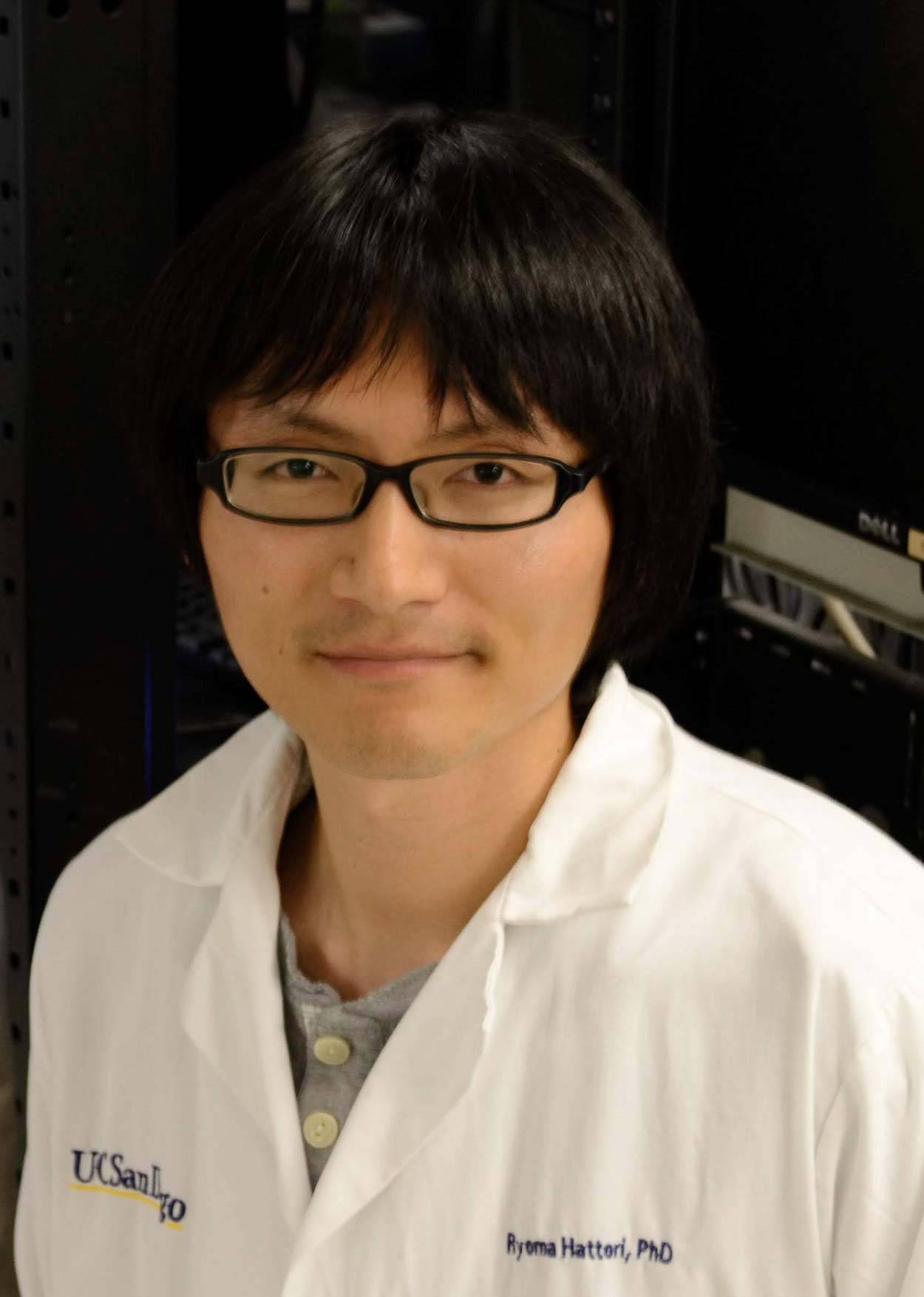 Ryoma Hattori, a postdoctoral scholar in UC San Diego's Division of Biological Sciences, was awarded a 2021 Warren Alpert Distinguished Scholar Fellowship Award.
The Warren Alpert Foundation started a national distinguished scholars program three years ago to advance neuroscience training. The awards provide $200,000 annually for two years to support salary, lab costs and related expenses in an effort to advance the scholar's career development.
Hattori, a member of UC San Diego Professor Takaki Komiyama's laboratory (Section of Neurobiology, Division of Biological Sciences and Department of Neurosciences, School of Medicine), was awarded the Alpert Distinguished Scholar Award in support of his research on reinforcement learning and related neural mechanisms. Reinforcement learning is a critical learning process that is essential for cognitive flexibility. Improper functioning in this process underlies a number of symptoms in neurological and psychiatric disorders.
In 2019, Hattori, Komiyama and their colleagues led research published in the journal Cell that identified the brain area responsible for value decisions that are made based on past experiences. The researchers revealed value-based decision-making links to tens of thousands of neurons in an area of the brain called the retrosplenial cortex, which was not previously known for such processes. Value-based decision-making is a fundamental animal behavior known to be impaired in neurological conditions ranging from schizophrenia to dementia and addiction.
According to the Alpert Foundation, the Warren Alpert Distinguished Scholars program supports individual scientists "of exceptional creativity who have an MD or PhD degree and who have completed a minimum of three years of a post-doctoral fellowship in the field of neurosciences and hold a post-doctoral research position..."
The highly competitive program, the foundation says, has provided five-to-seven awards each year. These awards are bestowed as a transitional post-doctoral award for recipients to support their advancement to a full-time faculty position at the assistant professor level or higher and/or to assist in the development of a laboratory program that would lead to independent funding. Applications are reviewed by an independent committee of scientists knowledgeable in neuroscience as it relates to discovery of potential new treatments for neurological and psychiatric disorders.
More information about the award is available at: https://www.warrenalpertfoundation.org/awards/
— With information from the Warren Alpert Foundation