Matthew Lovett-Barron Named 2021 Packard Fellow
New UC San Diego assistant professor studying neural activity in schooling fish also selected as 2021 Searle Scholar
October 14, 2021
By Mario Aguilera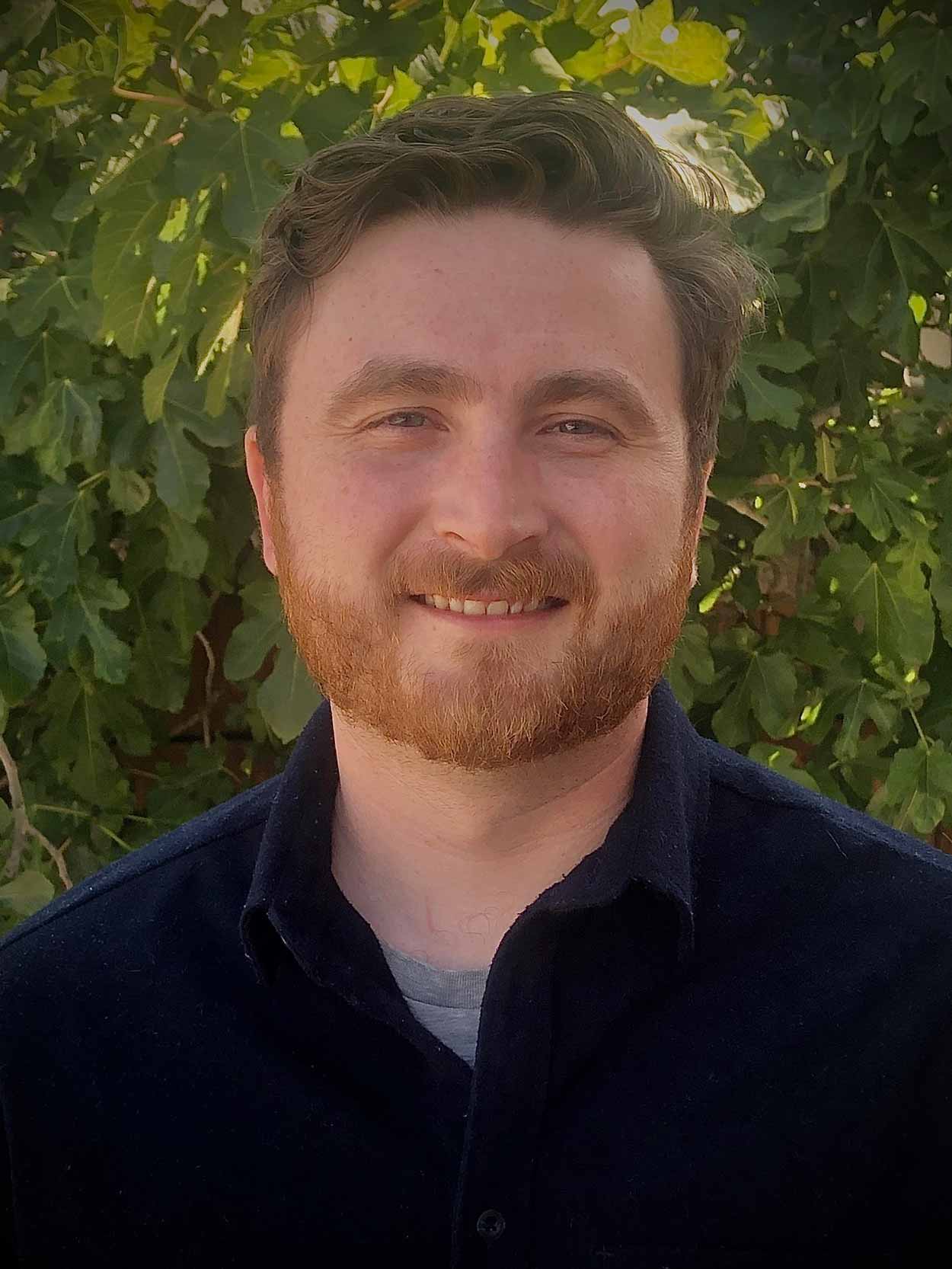 UC San Diego neurobiologist Matthew Lovett-Barron was announced on Oct. 14, 2021 as a member of the 2021 class of Packard Fellows for Science and Engineering. Separately, earlier this year Lovett-Barron also was selected for the Searle Scholar Program.
An assistant professor in the Division of Biological Sciences' Section of Neurobiology, Lovett-Barron joined UC San Diego in 2020. His research focuses on the neural mechanisms of internal brain states and collective decision making in schooling fish.
The 2021 class of Packard Fellows includes 20 innovative early career scientists and engineers who will each receive $875,000 over five years in research support. The Packard Fellowships are among the nation's largest nongovernmental fellowships, designed to allow maximum flexibility in how the funding is used.
"Since 1988, this program has supported the blue-sky thinking of scientists and engineers whose research over time has led to new discoveries that improve people's lives and enhance our understanding of the universe," the David and Lucile Packard Foundation noted in a statement.
Lovett-Barron's scientific interests include studying animals that live and move as cooperative groups. The Lovett-Barron lab uses virtual reality and neural activity imaging tools to study the brains and behaviors of schooling fish, to understand how collective behavior arises from the interdependent decisions of individuals.
"What a moment for celebration," said Nancy Lindborg, Packard Foundation president and CEO. "At a time when we are confronting so many difficult, intertwined challenges, including climate change, a global pandemic and racial injustice, I am buoyed by the determination and energy of these 20 scientists and engineers. Through their research, creativity, and mentorship to their students and in their labs, these young leaders have the potential to help equip us all to better understand and address the challenges we face."
Packard Fellows, who gather at an annual meeting to discuss their research, have gone on to receive the highest accolades, including Nobel Prizes in chemistry and physics, the Fields Medal, the Alan T. Waterman Award, the Breakthrough Prize, the Kavli Prize and elections to the National Academies of Sciences, Engineering and Medicine.
"Packard Fellows are shaping the future of research and academia, and the future of our world as we understand it," said Richard Alley, chair of the Packard Fellowships Advisory Panel, and 1991 Packard Fellow. "I look forward to strengthening the bonds within our fantastic community of leading scientists and engineers."
Lovett-Barron also was named as one of 15 early career scientists in the 2021 Searle Scholar Program, which supports groundbreaking and "high-risk, high-reward" research in chemistry and the biomedical sciences. Each Searle Scholar receives an award of $300,000 in flexible funding over the next three years.
The Searle Scholars Program makes grants to selected universities and research centers to support the independent research of exceptional young faculty who have recently been appointed as assistant professors on a tenure-track appointment. The program's scientific director appoints an advisory board of eminent scientists who choose scholars based on rigorous standards aimed at finding the most creative talent interested in pursuing an academic research career.
Lovett-Barron was selected out of 191 applicants from nominations by 137 universities and research institutions.
"Our Scientific Advisory Board has identified 15 outstanding young scientists, whose work brings new perspectives to important questions in genetics, immunology, neurobiology among other areas, and that will lead to new fields of study," said Milan Mrksich, scientific director for the Searle Scholars Program.
Mrksich also noted that this year's class is starting their independent careers in a challenging time but one that will see their work have a large impact for society.
"As we emerge from the pandemic, and the many ways it has interrupted our lives and work, we recognize the role that science played in rapidly making available new diagnostics, therapeutics and vaccines, and we know that today's research will better prepare us for the next pandemic," said Mrksich.
See the full list of 2021 Packard Fellows and Searle Scholars.
About the Packard Fellowship Program
The Fellowships program was inspired by David Packard's commitment to strengthening university-based science and engineering programs in the United States. He recognized that the success of the Hewlett-Packard Company, which he co-founded, was derived in large measure from research and development in university laboratories. Since 1988, the Foundation has awarded $464 million to support 657 scientists and engineers from 54 national universities.
About the Searle Scholars Program
The Searle Scholars Program supports high risk, high reward research across a broad range of scientific disciplines. Grants are $300,000 for a three-year term with $100,000 payable each year of the grant. The Searle Scholars Program is funded through the Searle Funds at The Chicago Community Trust and administered by Kinship Foundation.
— With information from the Packard Foundation and Searle Scholars Program