Matt Daugherty Named 2021 Infectious Disease Investigator by Burroughs Wellcome Fund
November 30, 2021
By Mario Aguilera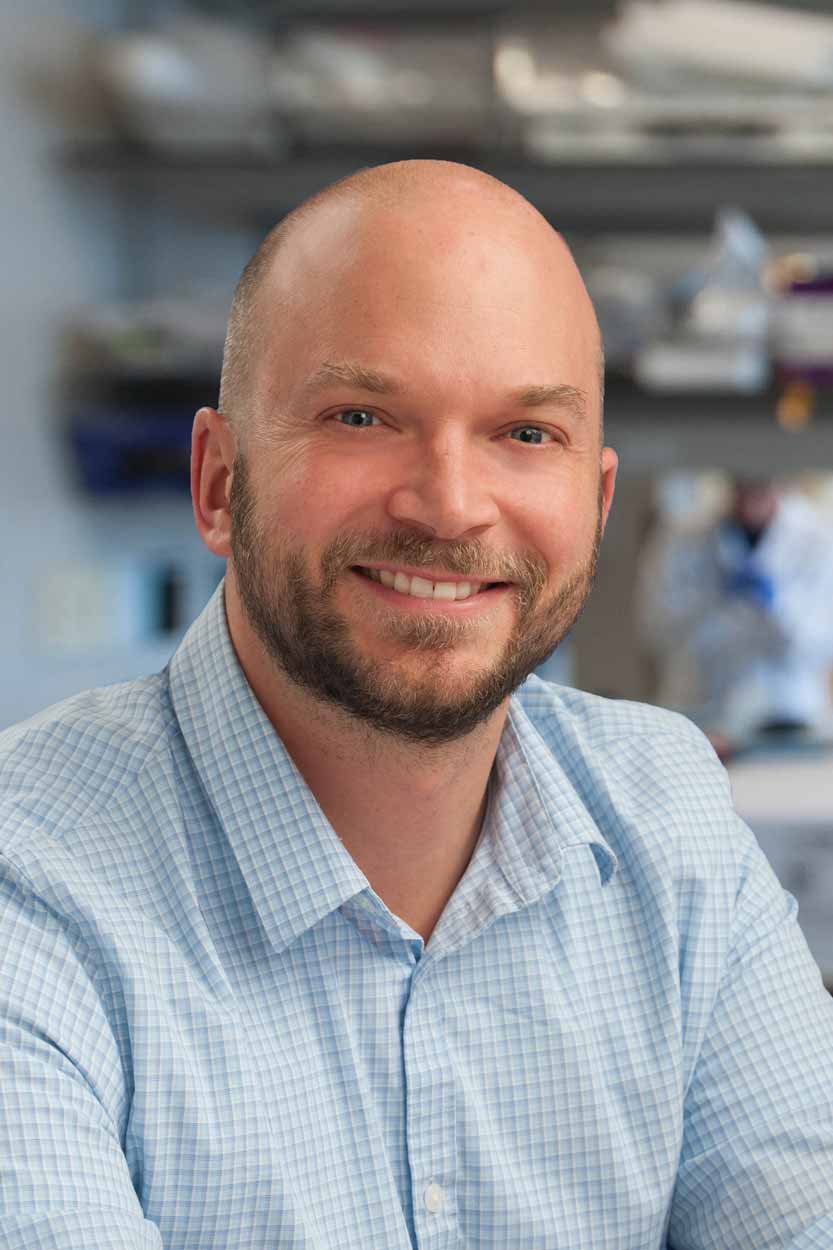 UC San Diego Division of Biological Sciences Assistant Professor Matt Daugherty was named a 2021 Investigator in the Pathogenesis of Infectious Disease (PATH) by the Burroughs Wellcome Fund (BWF).
According to BFW, PATH awards provide opportunities for accomplished researchers to bring multidisciplinary approaches to the study of human infectious diseases.
Daugherty, a researcher in the Section of Molecular Biology, investigates the ongoing evolutionary arms race between host immune systems and pathogens. His funding from BWF will support a project entitled "Finding the pressure points: Evolution-guided discovery of novel host-virus conflicts."
According to BWF, the highly competitive PATH program provides $500,000 over five years. PATH awards are intended to give recipients the freedom and flexibility to pursue new avenues of inquiry, stimulating higher-risk research projects that hold potential for significantly advancing understanding of how infectious diseases work and how health is maintained.
Daugherty's lab employs evolutionary principles, along with virology and mechanistic biochemistry, to decipher how our immune system has evolved as a defense against pathogens and how pathogens counter-evolve to defeat host immunity.
"The Investigators in the Pathogenesis of Infectious Disease award provides a rare opportunity to explore questions about how humans and our potential pathogens move forward in one another's context, whether in sickness or in health," said BWF Senior Program Officer Victoria McGovern. "Understanding this shared biology can yield invaluable insights for better health and can open new paths to further discovery."
Daugherty, who joined the Division of Biological Sciences in 2016, received his undergraduate degree from Wesleyan University. He received his PhD from UC San Francisco and completed postdoctoral training at the Fred Hutchinson Cancer Research Center in Seattle.
About the Burroughs Wellcome Fund:
The Burroughs Wellcome Fund is a private foundation based in Research Triangle Park, North Carolina. Its mission is to serve and strengthen society by nurturing a diverse group of leaders in biomedical sciences to improve human health through education and powering discovery in frontiers of greatest need.
— With information from the Burroughs Wellcome Fund