UC San Diego Plant Biologist Honored by Alexander von Humboldt Foundation
March 4, 2022
By Mario Aguilera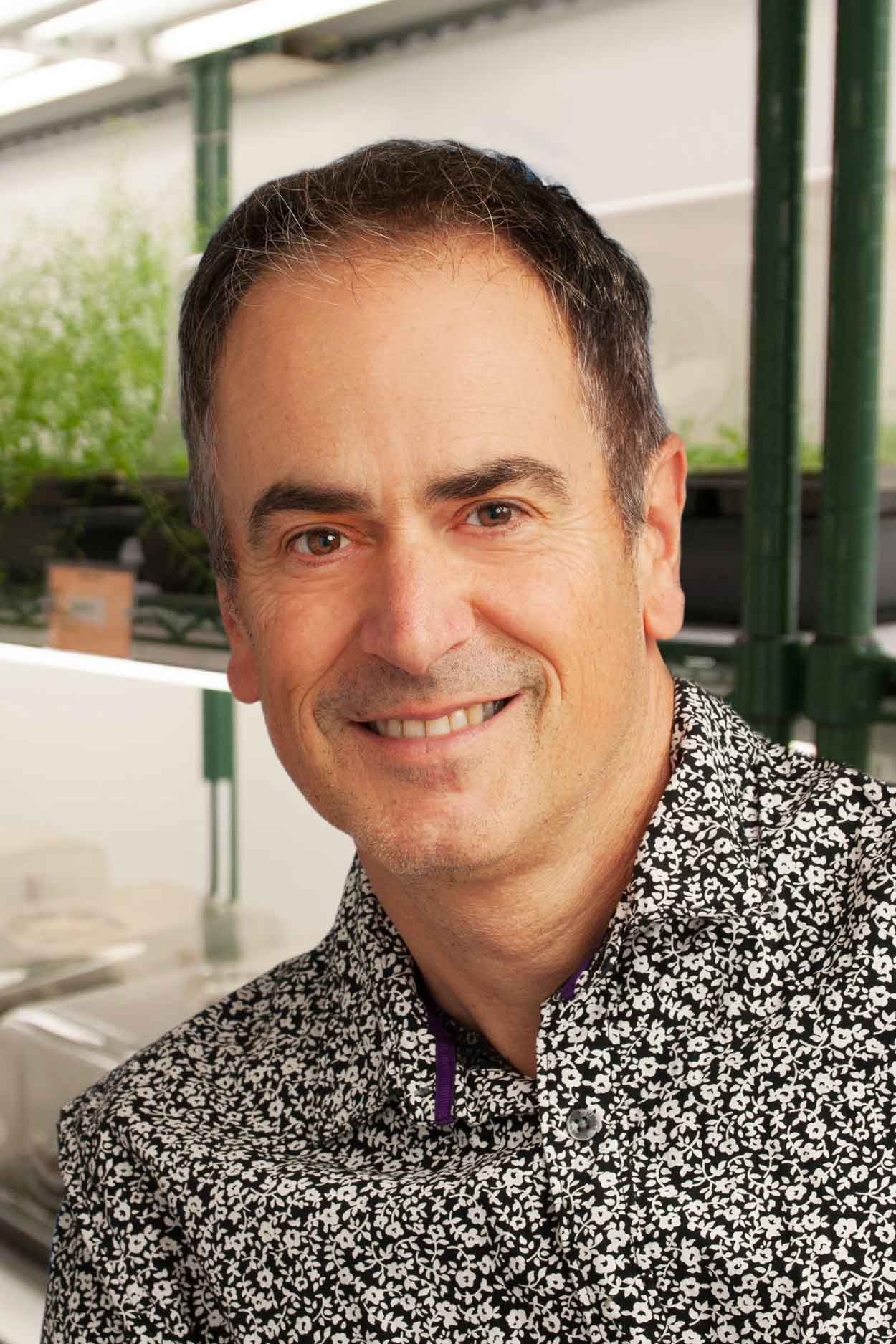 Distinguished Professor and Novartis Chair Julian Schroeder of the UC San Diego Division of Biological Sciences has been selected to receive the Carl Friedrich von Siemens Research Award from the German-based Alexander von Humboldt Foundation.
During a long and distinguished career, Schroeder has pioneered the characterization of ion channels in higher plants. His laboratory led research identifying basic molecular mechanisms by which plants respond to and mount resistance to drought, salinity and heavy metal stress. In an era during which climate warming is a growing global concern, Schroeder's research also has shed light on how plants regulate water loss in response to the continuing rise of atmospheric carbon dioxide.
The Carl Friedrich von Siemens Research Award is conferred "in recognition of the award winner's entire academic record to date." The award carries a prize of 65,000 Euros, or approximately $73,000. Alexander von Humboldt award winners are invited to conduct research projects of their choosing in cooperation with German colleagues.
"I'm humbled by this award," said Schroeder, a member of the Section of Cell and Developmental Biology. "I'm thankful to my laboratory members, former and present, and all of their efforts and advances in our lab's research. I'm also grateful to my predecessors in plant biology and other research fields who opened doors that allowed our lab and others to thrive."
The Alexander von Humboldt Foundation and the Carl Friedrich von Siemens Foundation have been jointly awarding research fellowships, research awards and fellowship supplements since 2015. Fellows and award winners are selected within the regular assignment procedures of research fellowships and research awards of the Humboldt Foundation, without any restrictions being placed on the choice of topic or the applicant's country of origin.
Schroeder received his PhD from the Max Planck Institute for Biophysical Chemistry and was a von Humboldt postdoctoral fellow at UCLA School of Medicine. Among his many awards and honors, Schroeder has received the Presidential Young Investigator Award from the National Science Foundation, the ASPB Charles Albert Shull Award, the Blasker Award in Environmental Science and the Hales Prize from the American Society of Plant Biologists.
He is a member of the U.S. National Academy of Sciences and a fellow of AAAS and the German National Academy of Sciences–Leopoldina.