Nick Spitzer Honored with American Philosophical Society's Lashley Award
April 13, 2022
By Mario Aguilera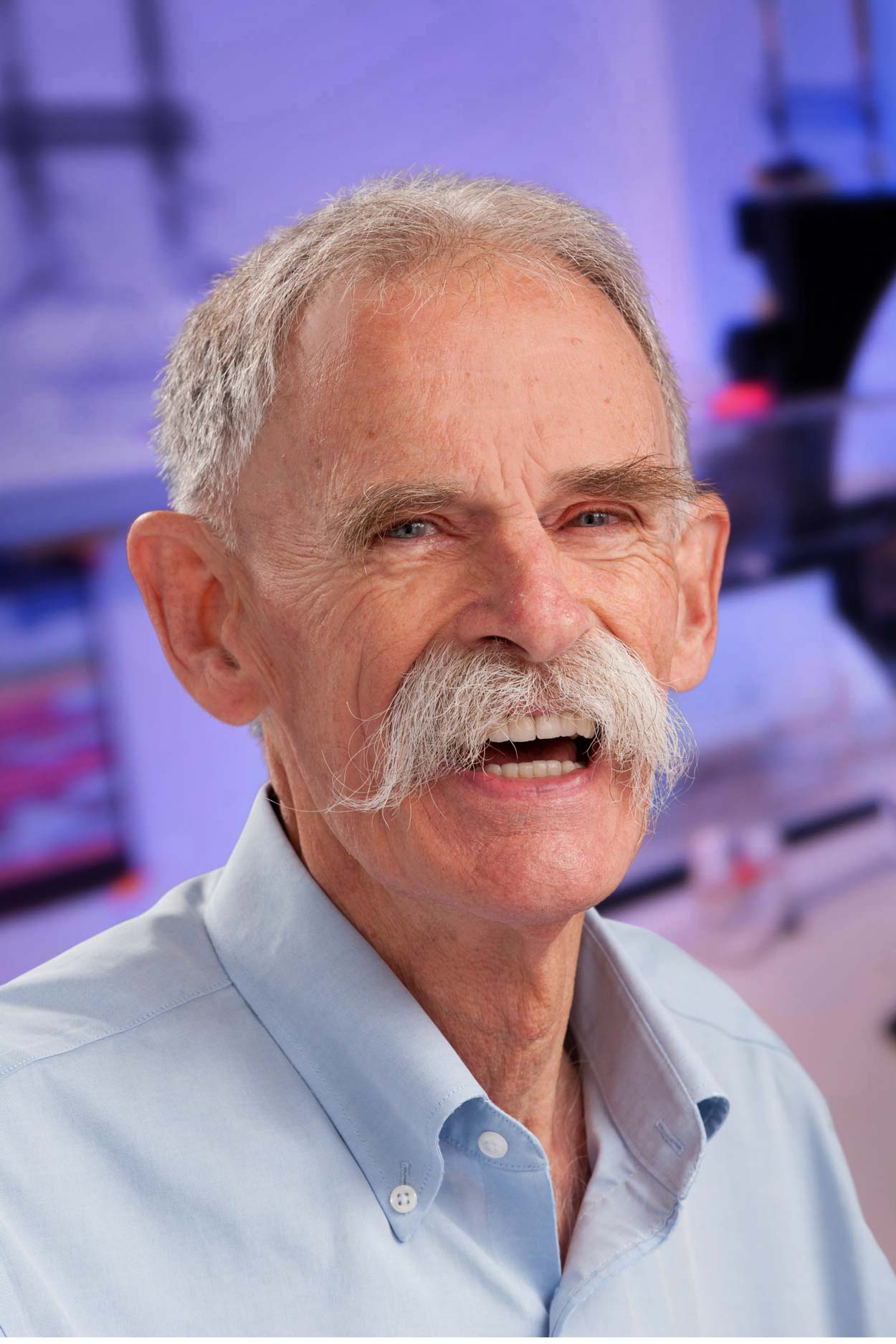 The American Philosophical Society, a learned society founded by Benjamin Franklin in 1743, has selected University of California San Diego Professor Nick Spitzer to receive its 2022 Karl Spencer Lashley Award.
A member of the Division of Biological Sciences' Section of Neurobiology, Spitzer has been recognized for pioneering research on the surprising ability of neurons to change their transmitter identity in response to stimuli or stress, causing changes in behavior. Spitzer's foundational research led to the recognition that neurotransmitter switching is a critical form of plasticity in the adult brain that can underlie both beneficial and harmful behaviors.
For example, Spitzer and his colleagues recently discovered that a single stimulus can drive transmitter switching in more than a single brain region. Spitzer and Hui-quan Li identified the components of neurotransmitter switching following sustained exercise. Analyzing the brains of mice that exercised with those that did not, Li and Spitzer found the specific neurons that switched and led to improved learning for motor-skill acquisition.
Spitzer will formally receive the Lashley Award at the meeting of the American Philosophical Society in November. The award was established in 1957 through a gift from Dr. Lashley, a society member and a distinguished neuroscientist, in recognition of research on the integrative neuroscience of behavior. More information about the award can be accessed here.
Spitzer received his PhD from Harvard University and was a postdoctoral fellow at Harvard and University College, London. He joined the UC San Diego faculty in 1972 and has been the recipient of a Sloan Fellowship, a Javits Neuroscience Investigator Award and a Guggenheim Fellowship. He was founding editor-in-chief of BrainFacts.org at the Society for Neuroscience and a founding co-director of the Kavli Institute for Brain and Mind at UC San Diego. He is a fellow of the American Association for the Advancement of Science and a member of the American Academy of Arts and Sciences and the National Academy of Sciences.