Susan Golden Honored with Pioneer Award
July 15, 2022
By Mario Aguilera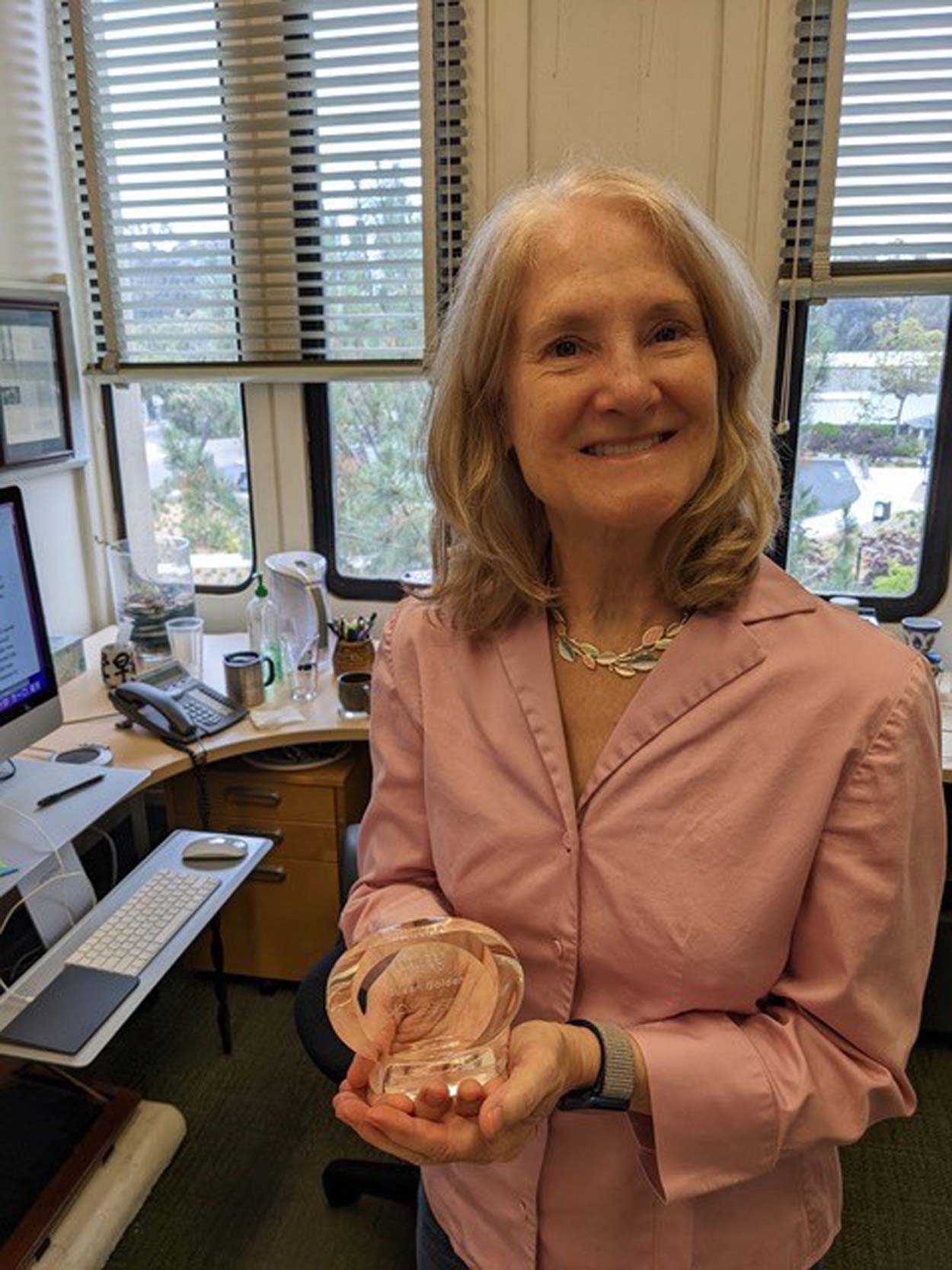 The Society for Research on Biological Rhythms (SRBR) has named UC San Diego School of Biological Sciences Professor Susan Golden as one of the first recipients of its Pioneer Award.
SRBR created Pioneer Awards in 2021 "to recognize the contributions of pioneers in the field of biological rhythms and sleep who have worked tirelessly in support of our field and to train the next generation of investigators..."
In describing the Pioneer Program, SRBR noted that the organization recognizes and honors a special group of chronobiologists and sleep scientists who helped SRBR become what it is today. "They are individuals who provided leadership in the field of biological rhythms and sleep, made significant contributions to our society and official journal, or engaged in research training and mentoring for many members of our community."
In a twist of traditional scientific recognition awards, supporters contribute money towards a minimum $5,000 goal in recognition of Pioneer Award nominees. The funds are used to support inclusive professional training activities for future generations of scientists.
Golden, Chancellor's Associates Chair in the Department of Molecular Biology, is a member of the National Academy of Sciences and a Howard Hughes Medical Institute Professor. She also serves as director of UC San Diego's Center for Circadian Biology, which fosters innovative research that reveals the mechanisms, general principles and applications of biological rhythms in diverse organisms.
Click here for more details and the full list of SRBR Pioneer Award winners.
— With information from SRBR