Cindy Tran Honored with Silagi Award
August 9, 2022
By Mario Aguilera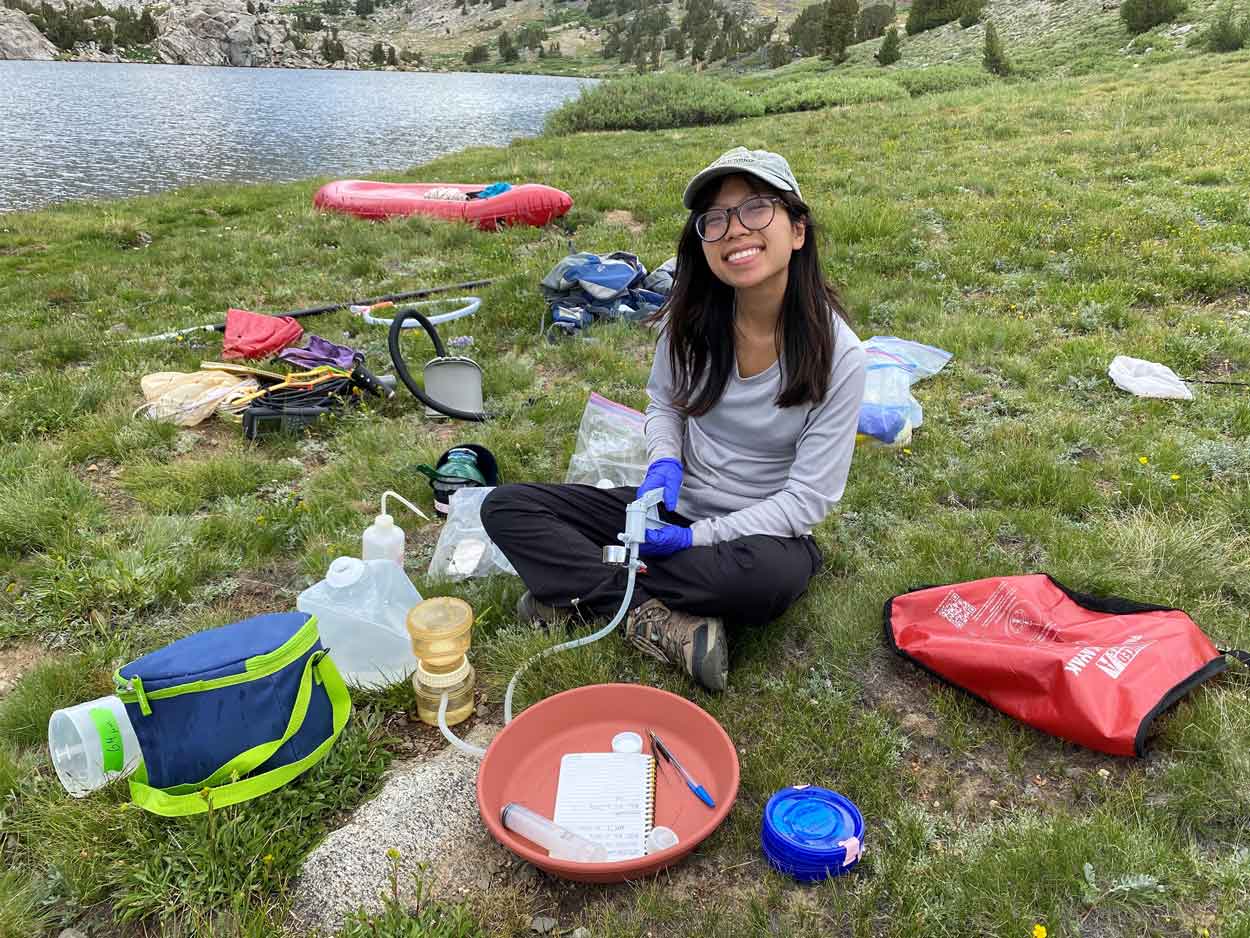 New UC San Diego School of Biological Sciences graduate Cindy Tran has been selected to receive the 2022 Selma and Robert Silagi Award for Undergraduate Excellence.
Tran, who received her bachelor's degree in general biology, started working in Professor Jon Shurin's laboratory in 2019, her freshman year. She will receive $5,000 as part of the Silagi Award, the most prestigious academic honor for students given by the School of Biological Sciences. Graduating a year ahead of schedule, Tran contributed in several ways to a variety of research projects in Shurin's Lab.
"Cindy simply has an unstoppable drive to do science anywhere and everywhere she can and contributes to work in our lab in countless ways," said Shurin, who noted that Tran's efforts will likely result in co-authorship of at least three upcoming science publications. "I cannot say enough about her drive, curiosity, creativity and spirit of adventurous discovery."
The Silagi award was originally established in 1999 by Robert Silagi in honor of his wife Selma Silagi, a scientist who moved to San Diego after retiring as professor emeritus from Cornell University. Following Robert's passing, the Silagi family honored his memory by including his name in the award.
Silagi award winners are selected from a pool of graduating seniors who "have extraordinary distinction in academic achievement and research accomplishment" and are committed to the pursuit of research at a postgraduate level. Award winners are selected by the School of Biological Sciences Education Committee from a list of nominees proposed by faculty.
Tran came to the Shurin Lab through the Regents Scholar Research Initiative. She also became a Eureka! Scholar and spent the summer of 2021 sampling lakes in Yosemite National Park and studying antipredator behavior at the Sierra Nevada Aquatic Research Laboratory. Tran also helped the lab by meticulously working to populate a database of algae and protozoan features and attributes. That work helped lead to a research paper on patterns of microbe distribution.
For her master's thesis project, Tran will use ear bones known as otoliths to measure trout growth in relation to diet and habitat characteristics of different lakes within the Sierra Nevada.