Lennice Castro and Matt Daugherty Awarded HHMI Gilliam Fellowship for EDI Initiatives
August 10, 2022
By Mario Aguilera and Howard Hughes Medical Institute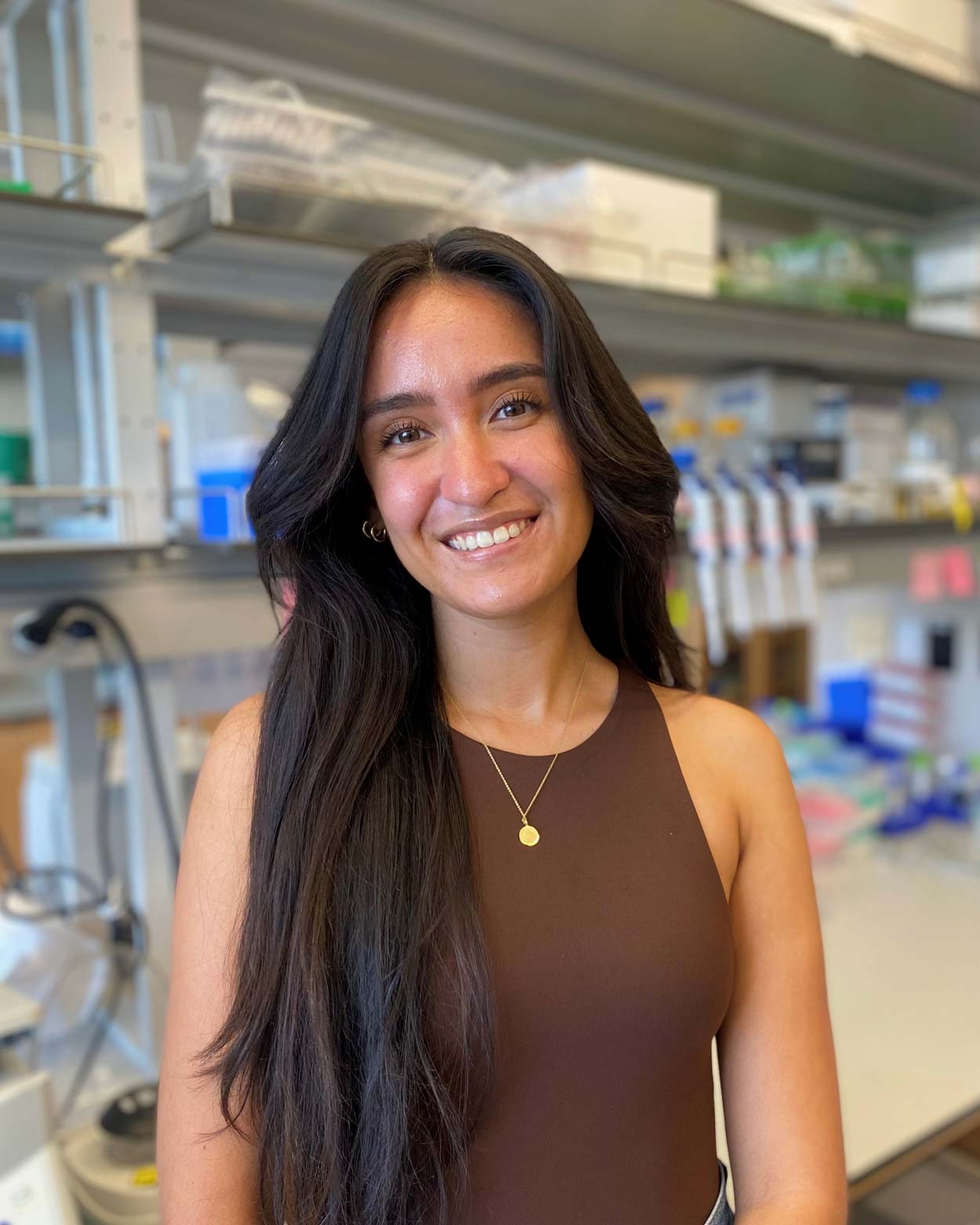 Third-year UC San Diego School of Biological Sciences graduate student Lennice Castro and her advisor Matt Daugherty have been selected to receive a Howard Hughes Medical Institute (HHMI) Gilliam Fellowship for Advanced Study.
Castro and Daugherty were among 51 graduate student-advisor pairs selected for 2022 HHMI Gilliam Fellowships. The program, started in 2004, awards fellowship grants to graduate students from populations historically excluded and underrepresented in science to help prepare them to become scientific leaders.
Castro was selected for her dedication to efforts tied to equity, diversity and inclusion. Selected among 292 applications, HHMI noted that Castro "will be a leader in science committed to advancing diversity and inclusion." Fellowship applications are reviewed by a panel of distinguished scientists and leaders in graduate student education and student training. They evaluated the applications on the scientific and leadership promise of the student, as well as the quality of and commitment to inclusive mentorship by the advisor and institution.
The fellowship provides each student-advisor pair $53,000 per year for up to three years. The award includes a stipend to support Castro, a discretionary allowance to support her professional development and an allowance to cover tuition and related fees. The award also includes funding to support Daugherty, an associate professor in the Department of Molecular Biology, in his efforts to advance diversity and inclusion activities at the graduate level.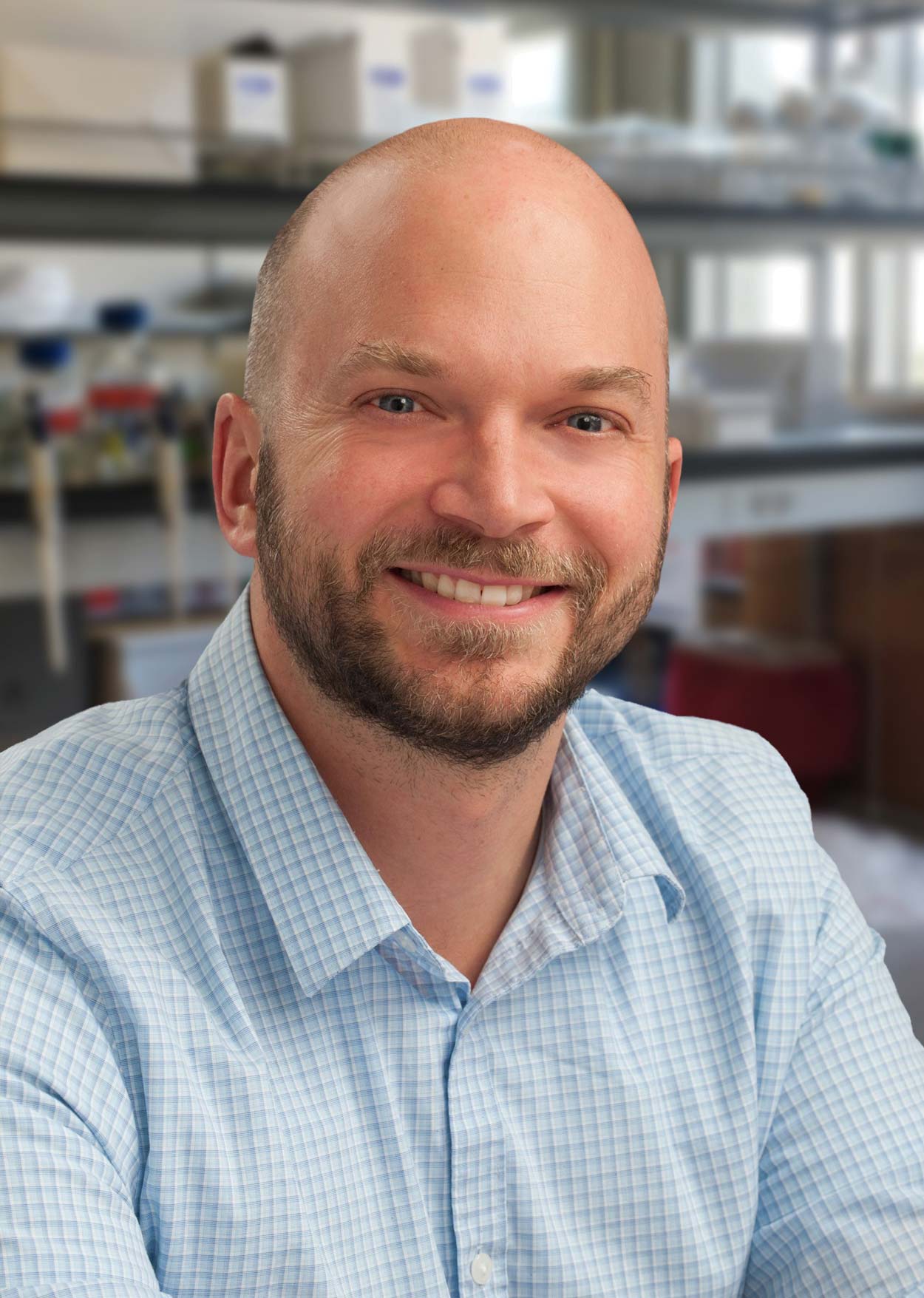 "To support the development of these students as future scientific leaders, it's crucial to provide high-quality mentoring, financial support, an inclusive lab environment and a supportive community," said David Asai, HHMI's senior director for science education. "True change will not happen on campuses without the support and commitment of faculty and institutional leaders."
Castro is researching how the immune system has evolved "tripwire" defense systems that can sense viral infections by detecting the activity of viral proteases. She also investigates the other side of the host-viral arms race by studying how viruses counteract host tripwire defense systems. The ultimate goal of her research is to understand the genetic and mechanistic basis for virus-specific pathogenesis in humans, and the molecular barriers that viruses need to overcome to transmit into the human population.
As part of the award, Daugherty and other Gilliam advisors will complete a year-long course in culturally aware mentorship led by the Center for the Improvement of Mentored Experiences in Research. Advisors participate in activities that emphasize cultural awareness, including monthly online interactive webinars and two in-person workshops.
The Gilliam Fellowships for Advanced Study program was created in honor of the late James H. Gilliam, Jr., a charter trustee of HHMI and chair of its Audit and Compensation Committee. A respected business and civic leader, Gilliam spent his life nurturing excellence and diversity in science and education. The goals of the Gilliam Fellowship program extend these efforts by fostering the development of a healthy and inclusive academic scientific ecosystem. The program encourages the grantee institution and the adviser to hold themselves accountable for creating an environment that advances diversity and inclusion.
The full list of 2022 HHMI Gilliam Fellowship recipients is available here.