Biology Associate Dean and Assistant Professor named Diversity Champions at 2010 Equal Opportunity/ Affirmative Action and Diversity Awards Program
FEBRUARY 16, 2011
Media Contact: Kim McDonald (858) 534-7572
Comment: Martin Yanofsky (858)534-7299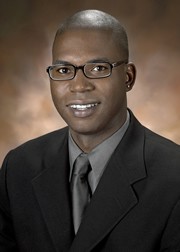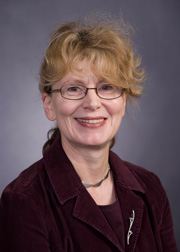 Associate Dean for Education, Gabriele Wienhausen, and Assistant Professor Gentry Patrick have both been chosen by the campus for Equal Opportunity / Affirmative Action and Diversity Awards. This awards program recognizes those individuals, departments and organizational units who have made outstanding contributions in support of UC San Diego's commitment to diversity. A review committee composed of representatives from each vice chancellor area evaluated the nominations and recommended them to the Chancellor for her approval. This award recognizes the hard work and innovation that Gabriele and Gentry, together with faculty and staff partners, have employed to improve the diversity climate of our Division. They received their awards at a special ceremony that took place on Tuesday, Feb 8 in the Price Center Ballroom West.
Gabriele has initiated a wide variety of programs for outreach to both undergraduate and graduate students, as well as worked with the Division's faculty equity advisor to transform the way that faculty search committees think about diversity. She has built diversity awareness into TA training, the Division's Postdoctoral Fellow Leadership Development Initiatives, and graduate student outreach efforts. The latter have resulted in a 300% increase in under-represented minority students who elect to attend UCSD for their graduate education in Biological Sciences in the last two years.
Beginning in 2005, Professor Patrick has participated in the Faculty Mentor Program with Academic Enrichment Programs and has given his time to the Summer Training Academy for Research in the Sciences program which is an undergraduate research program for underrepresented minorities. Dr. Patrick has also assisted the Office of Graduate Studies by participating in diversity outreach. Every year, Dr. Patrick attends the two largest minority-serving research conferences in the country: Society for the Advancement of Chicano and Native Americans in the Sciences and the Annual Biomedical Research Conference for Minority Students. His latest outreach effort was at CSU Northridge, where he spoke with over 50 students about his research, strategies for gaining admission, and successfully navigating a graduate program.
Dr. Patrick also serves as the graduate diversity coordinator for Neurosciences and is the main point-of-contact for all diversity-related matters. He participates in the Neurosciences admissions committee and serves as an advocate for students from underrepresented backgrounds. As a result of his work, Neurosciences is receiving more applications and admitting underrepresented students at a record rate.
Please join us in congratulating Gabriele and Gentry for this recognition of their effort. Improving diversity will remain a priority for our Division.
Full List of Recipients
Vice Chancellor Recipients:
Gabriele Weinhausen - Academic Affairs
LaWana Richmond - External & Business Affairs
Michael Gieck - Health Sciences
Focus on the Future Team - Marine Sciences
Elizabeth Robson Santillanez - Medical Center
Auxiliary & Plant Services - Resource Management & Planning
Policy and Records Administration - Resource Management & Planning
Mae Brown - Student Affairs
University-Wide Recipients:
Christine R. Bagwell
Alison Coil
Eduardo S. Fricovsky
Nancy Elizabeth Guerrero
Mentha Hynes-Wilson
Christopher P. Murphy
Alonso Noble
Michael Oceano Navarro
Lucila Ohno-Machado
Gentry Patrick
Michelle Session
Mark H. Thiemens
Department/Unit Recipients
Birch Aquarium - Education Department
ADA Transport
Auxiliary & Plant Services - Facilities Management
Education Studies
International Relations/Pacific Studies Admissions
Theatre and Dance
Related Links