Susan Golden to Receive International Research Honor
Renowned circadian rhythms scientist to be honored at ceremony in Japan
March 2, 2018
By Mario C. Aguilera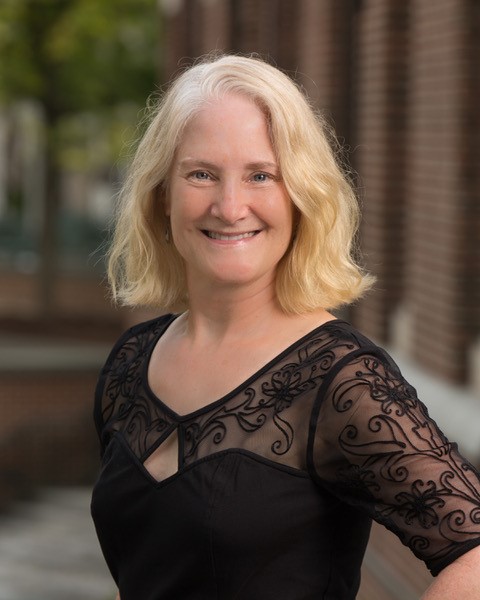 Susan Golden, a distinguished biology professor at the University of California San Diego, has been named the winner of the 2018 Aschoff and Honma Prize for Biological Rhythm Research.
A molecular biologist who studies the basic biology of circadian rhythms, Golden was selected by an international award selection committee and the Aschoff/Honma Memorial Foundation. The prize consists of one million yen (about $9,300) that will be awarded to Golden on July 14 during a ceremony at the Sapporo Symposium on Biological Rhythm at Hokkaido University. She will deliver the event's plenary lecture.
Golden is the director of UC San Diego's Center for Circadian Biology, a research institute for scientists from across the campus studying circadian rhythms, the internal "biological clock" that governs the daily activities in humans and other organisms.
The Aschoff and Honma Prize committee selected Golden for her major contributions to science, including: "the development of genetic tools for cyanobacteria, including real-time luciferase reporter for genes, which enabled establishment of the prokaryotic clock model system; the introduction of nuclear magnetic resonance (NMR) spectroscopy to structure insights to cyanobacterial oscillator; the identification of circadian input kinase (cikA) which encodes a protein related to the phytochrome family and the elucidation of the output pathways that relay temporal information from the circadian oscillator."
Golden received a bachelor's degree in biology from the Mississippi University for Women and a PhD in genetics from the University of Missouri. After postdoctoral research at the University of Chicago, she joined the biology faculty at Texas A&M University, where she was promoted to distinguished professor in 2003. Golden, the Chancellor's Associates Chair (III) in Molecular Biology, joined UC San Diego's Division of Biological Sciences in 2008. She was elected to the National Academy of Sciences in 2010 and named by the Howard Hughes Medical Institute as an HHMI Professor in 2014.