Professors Johnson and Spitzer honored with 2013 Faculty Excellence Awards
March 14, 2013
By Kim McDonald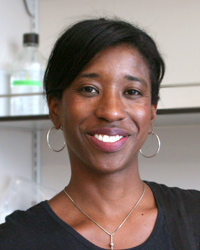 Professors Tracy Johnson and Nick Spitzer are among the faculty members this year honored with 2013 Chancellor's Associates Faculty Excellence Awards.
Johnson, an associate professor of molecular biology and UC San Diego undergraduate alumna '91, was given the award for Excellence in Undergraduate Teaching, and Spitzer, distinguished professor of neurobiology, was given the award for Excellence in Research in Science and Engineering.
They were among six UC San Diego faculty to receive this year's prestigious awards, presented annually by the UC San Diego Chancellor's Associates donor group for excellence in teaching, research, community service and performing and visual arts. A ceremony to recognize the recipients will be held Thursday, March 21 from 5:30-7:30 p.m. at Atkinson Hall, located at the California Institute for Telecommunications and Information Technology (Calit2) on the UC San Diego campus.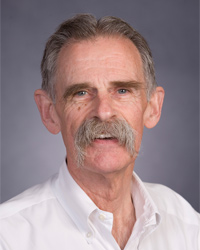 The event, now in its 39th year, honors UC San Diego faculty as a whole, while highlighting the important contributions of the university's most exemplary teachers and researchers via brief video presentations. Chancellor's Associates, a program for donors who give an annual leadership gift of $2,500 or more to the university, will recognize the outstanding accomplishments of university faculty members with a citation and $2,500 award.
Find more information on Johnson, Spitzer and the other faculty recipients at UCSD News.