Elsa Cleland and Darwin Berg Win 2016 Chancellor's Associates Faculty Excellence Awards
March 28, 2016
By Kim McDonald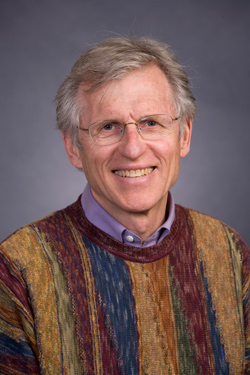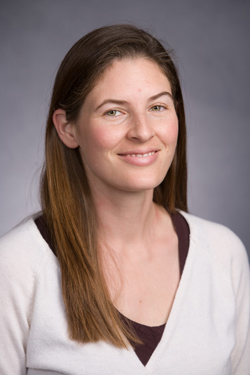 Two faculty members in the Division of Biological Sciences, Elsa Cleland and Darwin Berg, have won this year's annual Chancellor's Associates Faculty Excellence Awards" for going above and beyond to make a positive impact in their teaching, research and service."
Cleland and Berg will receive their awards with four other UC San Diego faculty members at ceremony to be held Thursday, April 14 from 5:30-8 p.m. at the Sanford Consortium for Regenerative Medicine.
"I applaud this year's Faculty Excellence Award recipients for their unique vision and unwavering dedication to our campus and community," said Chancellor Pradeep K. Khosla. "These six faculty members are extending our realms of knowledge through their research, enriching the student learning experience and making significant strides toward equity and inclusion in our community."
Over the past 42 years, UC San Diego has recognized the contributions of more than 142 faculty members. The annual ceremony celebrates the accomplishments of UC San Diego faculty as a whole, while highlighting the important contributions of the university's most exemplary teachers and researchers via brief video presentations. Chancellor's Associates, a program for donors who give an annual leadership gift of $2,500 or more to the university, will recognize the outstanding accomplishments of university faculty members with a citation and $2,500 award.
Cleland, an associate professor in the Section of Ecology, Behavior and Evolution, received the award for Excellence in Undergraduate Teaching, while Berg, a distinguished professor of biology in the Section of Neurobiology, received the award for Excellence in Research in Science and Engineering.
"Elsa Cleland innovatively integrates original research and teaching in her courses, and exemplifies commitment both to undergraduate mentorship outside the classroom and to promoting diversity in science," the Chancellor's Associates said in selecting her for the award. "She founded the Undergraduate Ecology, Behavior and Evolution Club in 2009, serves as the faculty advisor for the UC San Diego Campus Chapter of SEEDS (Strategies for Ecological Education, Diversity and Sustainability), and is the chair of the Division of Biological Sciences' Diversity Committee."
"Professor Cleland truly stands out as an exceptional undergraduate teacher and mentor," said James Nieh, professor and chair of the Section of Ecology, Behavior and Evolution. "She is passionate about developing the qualities of scholarship and character that encourage students to challenge their boundaries and succeed, inside and outside of the traditional classroom."
Berg was honored by the Chancellor's Associates as "a world leader in neurobiology, specifically in nicotinic signaling and synaptic function in the central nervous system. He has made significant contributions to the understanding of a major modulatory neurotransmitter in the brain, and his work is notable for its practical applications. Over his 40-year career at UC San Diego, his research has been recognized and rewarded, including by election as a Fellow of the American Association for the Advancement of Science."
"Professor Berg's research career and contributions to understanding how the brain develops and functions are fundamentally important," said Yimin Zou, professor and chair of the Section of Neurobiology. "His pioneering work is highly regarded in the international community of neuroscience and his dedication and service to UC San Diego is well-respected."