Reck-Peterson and Stevens Awarded HHMI Gilliam Fellowship
April 10, 2020
By Mario Aguilera and HHMI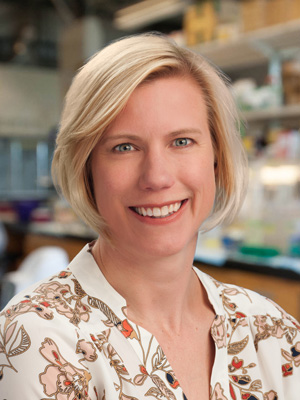 According to Division of Biological Sciences Professor Samara Reck-Peterson, a good scientific mentor can help students navigate different career paths and plug them into new networks. A mentor can be a sounding board and an advocate—and they can also make the experience of being a scientist more fun.
In a news announcement for its current class of doctoral adviser-student fellowships that support diversity and inclusion in science, the Howard Hughes Medical Institute (HHMI) featured Reck-Peterson's mentorship thoughts and goals. She and graduate student Donte "Alex" Stevens were among 44 doctoral adviser-student pairs that received HHMI Gilliam Fellowships for Advanced Study to improve faculty mentoring skills, support new scientific leaders and foster diversity and inclusion in science.
"I want to help my team enjoy scientific discovery and make it a fun process for everyone I work with," says Reck-Peterson, a professor who studies the mechanisms of intracellular transport in the Section of Cell and Developmental Biology and the Department of Cellular and Molecular Medicine in the School of Medicine.
Along with a $50,000 annual award for up to three years for each adviser-student pair, advisers participate in a year of mentor training focused on cultural awareness. Over the past four years, more than 130 advisers have taken part; activities include online training and two in-person workshops at HHMI headquarters in Chevy Chase, Maryland.
Reck-Peterson is looking forward to her upcoming training. She's thought a lot about mentoring during her career and has taken courses, led workshops and even contributed to a book for postdocs and faculty.
"One of the most important things I've learned is that you're never done learning how to become a good mentor," she says.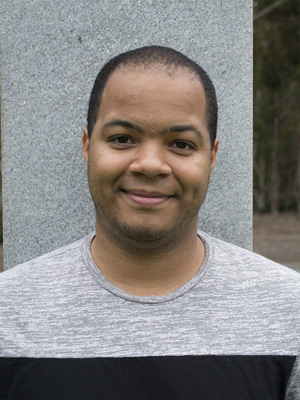 Stevens and the other new Gilliam Fellows join a community that now totals 256 outstanding young scientists.
HHMI created the Gilliam Fellowships for Advanced Study in honor of the late James H. Gilliam, Jr. A charter trustee of HHMI, Gilliam was a respected business and civic leader who spent his life nurturing excellence and diversity in science and education.
To be eligible for a Gilliam Fellowship, students must be enrolled in their second or third year of a PhD program in biomedical or life sciences disciplines, but not in an MD/PhD program. Students must be from racial, ethnic or other underrepresented groups in the sciences, or alumni of the HHMI EXROP program. Students must aspire to careers in academic science and demonstrate a commitment to the advancement of diversity and inclusion in the sciences.
"The Gilliam program is aimed at people who will become leaders in science. We're trying to change the face of university faculty, so students see leaders of all different backgrounds," said David Asai, HHMI's senior director for science education.