Lydia Hernandez and Marty Flores Recognized for Outreach and Service
April 15, 2015
By Kim McDonald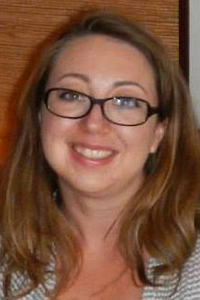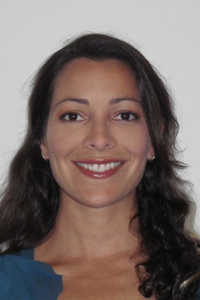 Two Division of Biological Sciences doctoral students, Lydia Hernandez and Marty Flores, are among six UC San Diego graduate students who have been accepted into the Bouchet Graduate Honor Society for 2014-2015.
Named for the first African-American doctoral recipient in the United States, Edward Alexander Bouchet, the society seeks to develop a national network of preeminent scholars who exemplify academic excellence and foster environments that support students who are traditionally underrepresented in academia. UC San Diego was the first university on the West Coast to establish a chapter of the national organization.
Hernandez is studying embryonic heart development, while Flores is studying non-coding RNA as it relates to early B cell development. "I think it's really important to foster a sense of community in graduate school," said Flores. "My family doesn't understand the research I'm working on, and I think that's a common experience as a grad student. Having a graduate community that is supportive and inclusive makes a big difference."
"I didn't realize I could do science until I actually started doing science," said Hernandez, who serves as a graduate teaching mentor for instructional assistants in the Division. "Now, I want to help others overcome that kind of internal bias that they may not realize is there, and show them that they can surprise themselves—and the people around them—with what they can do."
Read more about their research and the other four UC San Diego honorees.