Daugherty and Root Awarded Hellman Fellowships
April 20, 2020
By Mario Aguilera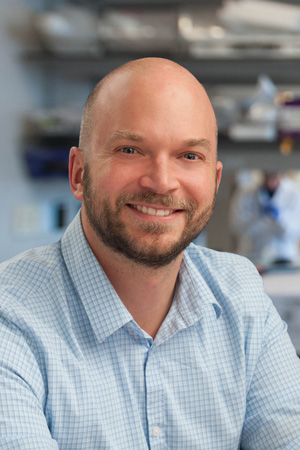 Division of Biological Sciences Assistant Professors Matt Daugherty and Cory Root were awarded Hellman Fellowships for the 2019-2020 academic year.
They are among 13 UC San Diego faculty members to receive the award, which is designed to provide financial support to promising early career faculty who show a capacity for distinction in their research and creative activities.
Daugherty and Root were each awarded $50,000 to support activities intended to help enhance their progress towards tenure.
Daugherty, a researcher in the Section of Molecular Biology, studies the evolutionary arms race that pits the immune systems of hosts on one hand against pathogens on the other. His research aims to use evolutionary principles, along with virology and mechanistic biochemistry, to understand how our immune system has evolved to defend against pathogens and how pathogens counter-evolve to defeat host immunity.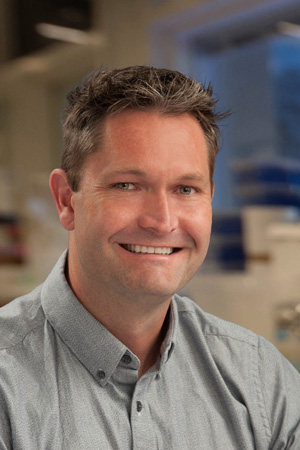 Root, a scientist in the Section of Neurobiology, conducts research on neural circuits mediating behaviors related to smell. He seeks to understand how sensory information is represented in the brain and how internal representations acquire meaning that can be used to inform behavior.
Now in its 25th year, the Hellman Fellowship was established at UC San Diego through the generosity of Chris Hellman and the late Warren Hellman. The full list of 2018-2019 Hellman fellows is available here.