Jim Posakony Honored with 2018 UC San Diego Integrity Award
April 30, 2018
By Mario C. Aguilera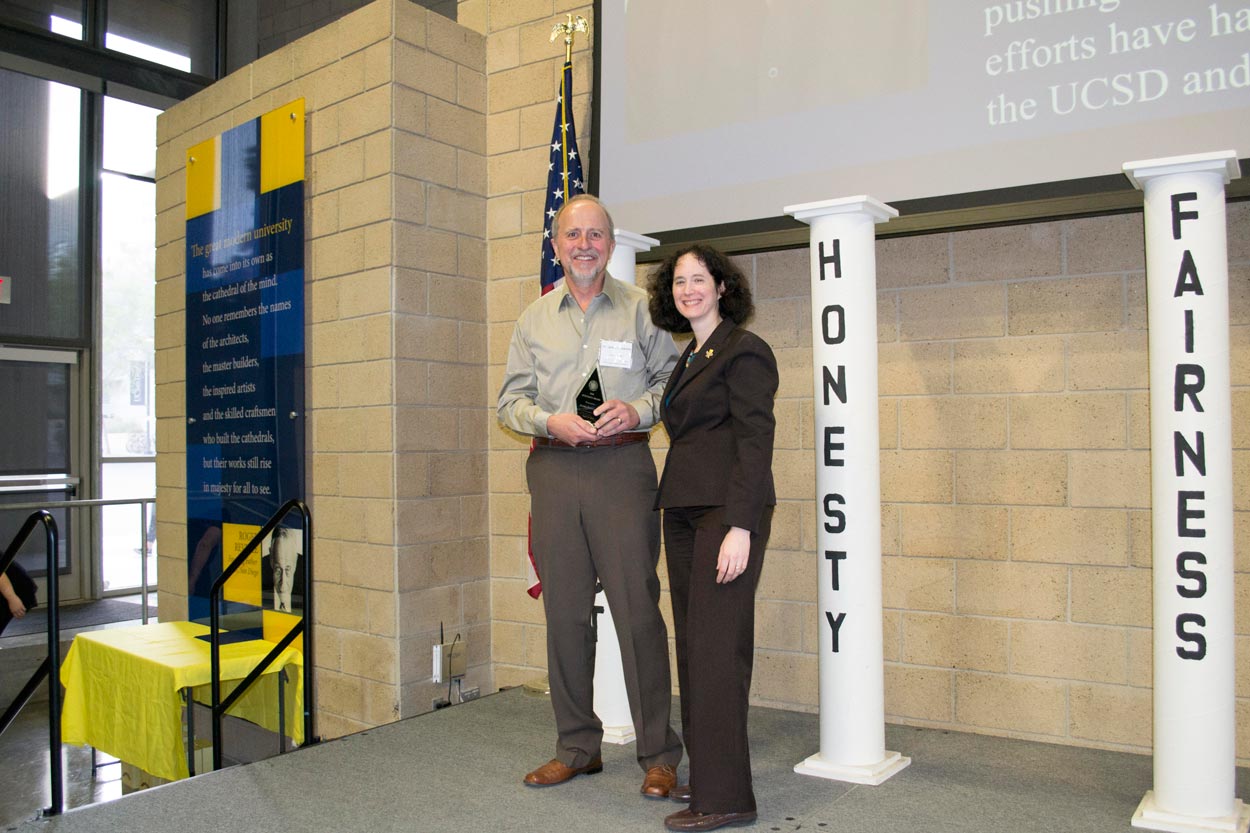 Respect. Honesty. Fairness. Trust.
Such qualities were highlighted across campus during UC San Diego's 8th Annual Integrity Awards ceremony.
Division of Biological Sciences Distinguished Professor Jim Posakony was honored at the April 18 event, which highlights university community members who exemplify integrity in their work and interactions.
Posakony, part of the Division's Section of Cell and Developmental Biology, was recognized for his exemplary efforts as a researcher, teacher and mentor.
"Jim Posakony is a scientist who is interested in discovering truths—and not necessarily in striving to receive accolades for his achievements," noted his nomination. "He serves as a mentor and role model to several young faculty members. In these difficult times of excessive competition and limited research funding opportunities, Jim embodies the principles that hard work and truthfulness will be self-rewarding in pushing forward the boundaries of knowledge. His efforts have had both micro- and macro-impacts on the UC San Diego and national scientific communities."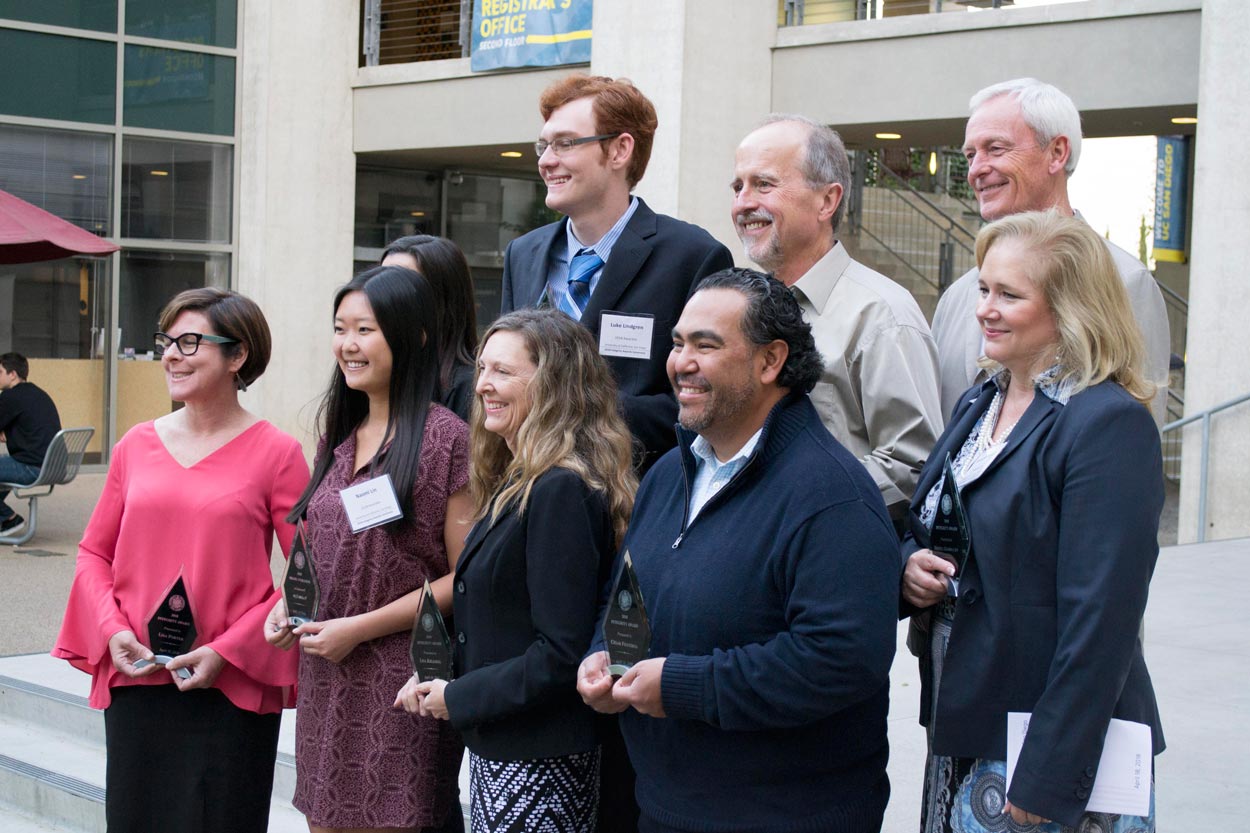 Posakony and members of his lab study the mechanisms by which cell-to-cell signaling pathways and transcriptional regulatory networks act to specify cell fates during animal development. His research includes the fruit fly Drosophila melanogaster 's peripheral nervous system, a proven setting in which to investigate such problems.
An elected fellow of the American Association for the Advancement of Science, Posakony has been a member of UC San Diego's faculty since 1985. He has mentored 17 graduate students and 10 postdoctoral scholars.
The full list of honorees during the 2018 annual integrity awards can be seen here.