Chih-Ying Su Awarded Hellman Fellowship
May 20, 2015
By Kim McDonald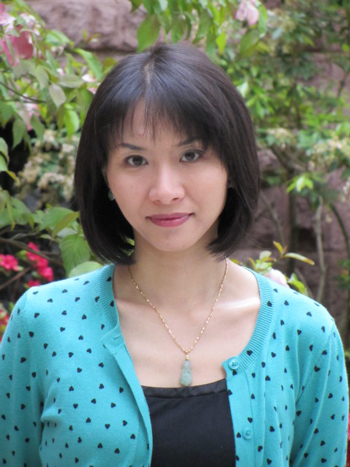 Chih-Ying Su, an assistant professor in the Section of Neurobiology, is one of 12 faculty members at UC San Diego who were recently named 2015-2016 Hellman Fellows.
The fellowship awards are designed to provide early-career funding to promising faculty as they progress toward tenure. This year's awards total approximately $500,000.
Now in its 21st year at UC San Diego, the program, which was established by the late Warren Hellman and his wife Chris, has supported 275 fellows who show capacity for great distinction in their research and creative activities.
"The Hellman family's generosity and confidence in our young faculty have a profound impact on their scholarship and contributions to many fields of study," said Chancellor Pradeep K. Khosla. "We are grateful for their continued support."
"Early-stage research funding is critical to ensure that exceptional young faculty members have the opportunity to realize their full potential in terms of scientific and academic impact," said Executive Vice Chancellor for Academic Affairs Suresh Subramani. "Hellman funds provide junior faculty momentum for their research and scholarly activities, which is essential to their advancement to tenure."
The UC San Diego Hellman Fellowship Program was launched in 1995 with an initial gift of $2.5 million from the Hellman Family Foundation. To date, the foundation has committed a total of $5 million to UC San Diego for the program.
Su received her PhD in neuroscience from The Johns Hopkins University School of Medicine and carried out her postdoctoral research at Yale University. More on this year's Hellman Fellows.