Biology Undergraduates Honored for Research Achievements
May 22, 2018
By Mario C. Aguilera
Two UC San Diego Biological Sciences undergraduates have been recognized for their outstanding research achievements.
Sarah Medina and Jiayan Tan were selected to receive Dr. Milton H. Saier Sr. Memorial Awards for outstanding original research achievements in the biology of single-celled organisms known as prokaryotes.
Recipients of the Saier Awards each receive a certificate, letter and $1,000.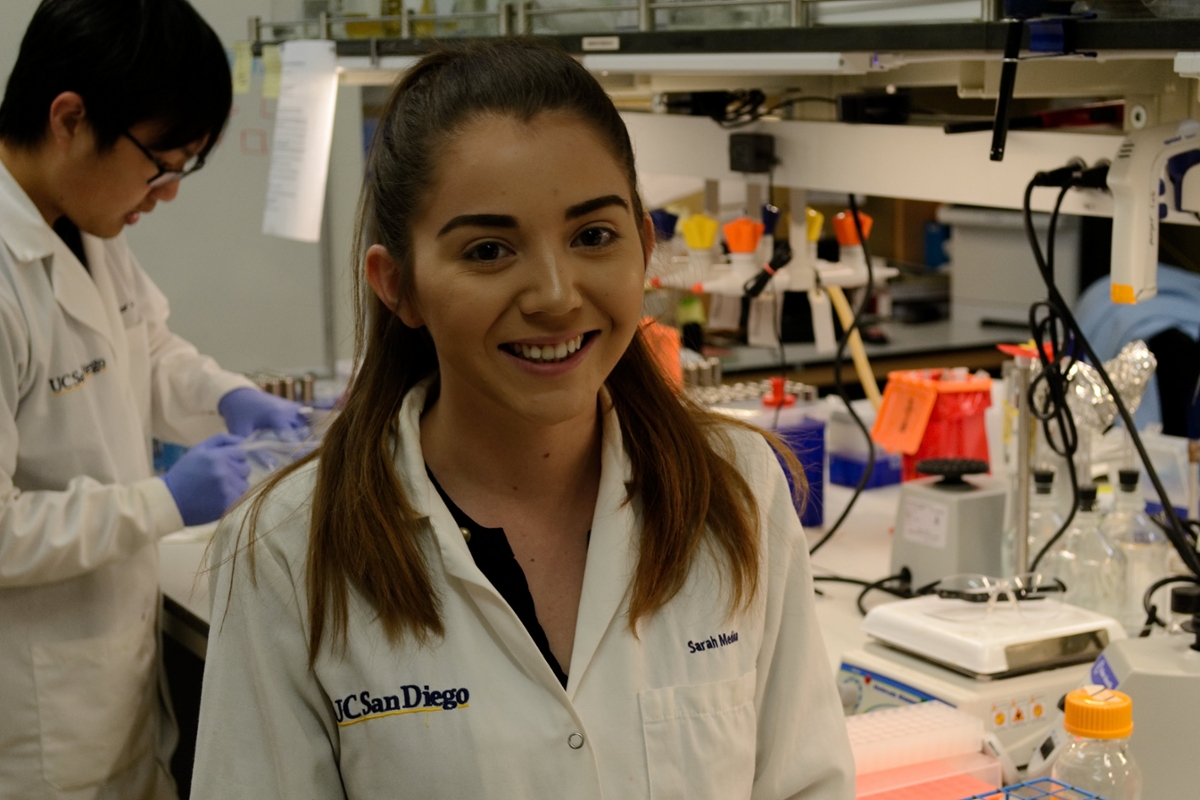 Medina, a first-generation university student, was nominated by Biological Sciences Assistant Professor Justin Meyer for her contributions in mentoring and for her groundbreaking scientific discoveries. She has coauthored two research papers in the journal Science, including a recent study on the discovery of a virus adapting through a new path of evolution.
"Sarah has done a wide variety of groundbreaking research in prokaryotic biology," said Meyer, who has overseen Medina's work for four years since she joined his lab during her freshman year. "She has also contributed to the broader impacts of the laboratory and works hard mentoring and helping others. She has been an outstanding person to work with who is technically competent, intelligent, creative and giving."
Award-winner Tan, who joined UC San Diego in the fall of 2016, was nominated by Distinguished Professor Susan Golden. Her research has included using bacterial genetics techniques to create mutant strains of the cyanobacterium Synechococcus elongatus as a follow-up to a genetic screen. Her efforts contributed to two publications, for which she was acknowledged. Based on the success of her first team project, Golden noted in the nomination, Tan is now applying the same methods to take a bigger role in following up with a different genetic screen, a process with important implications.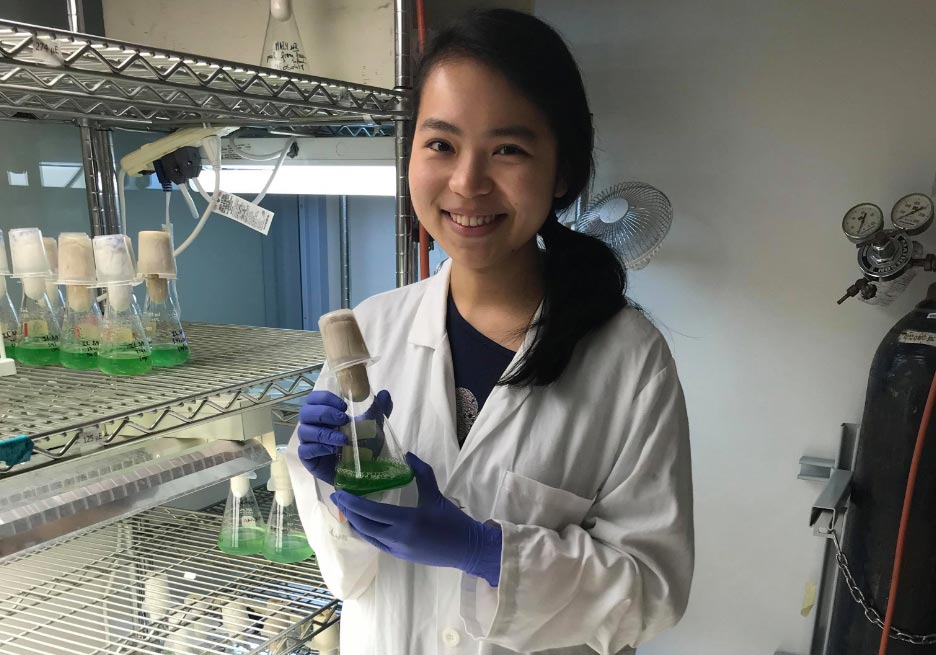 "(Tan) is very motivated, willing to work long hours if needed for the project, and is always eager to move the project forward by taking on more responsibility or starting the next phase of work," noted Laura Lowe and David Welkie, Tan's lab mentors. "She is very sharp and wants to understand the background and implications of her projects. She asks many questions about both the big picture and the details, appreciating both of these aspects of the work."
The Saier Awards are granted annually through faculty nominations and selected through a sub-committee of the Division's Education Committee.