Li-Fan Lu and Jose Pruneda-Paz named Hellman Faculty Fellows
May 23, 2013
By Kim KcDonald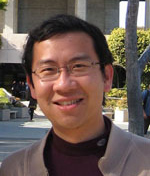 Li-Fan Lu, an assistant professor of molecular biology, and Jose Pruneda-Paz, an assistant professor of cell and developmental biology, are among 10 junior faculty members at UC San Diego who have been named 2013-14 Hellman Faculty Fellows. The 10 have been awarded a total of $341,250 for their research and scholarly work as they strive for tenure within the university.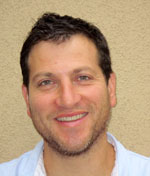 The Hellman Fellowship Program was established at UC San Diego in 1995 with an initial gift of $2.5 million from Chris and Warren Hellman. The program is designed to provide financial support and encouragement to young faculty who show capacity for great distinction in their research and creative activities. Since its inception, more than $3.9 million has been awarded to 252 Hellman Faculty Fellows at UC San Diego.
"The Hellman award provides critical early-stage research funding to help junior faculty reach their full potential in terms of scientific and academic impact," said Executive Vice Chancellor for Academic Affairs Suresh Subramani. "Private support is becoming increasingly important to ensure that UC San Diego thrives as an environment for innovative, leading-edge research and teaching."