Keefe Reuther Receives Distinguished Teaching Award
May 25, 2018
By Mario C. Aguilera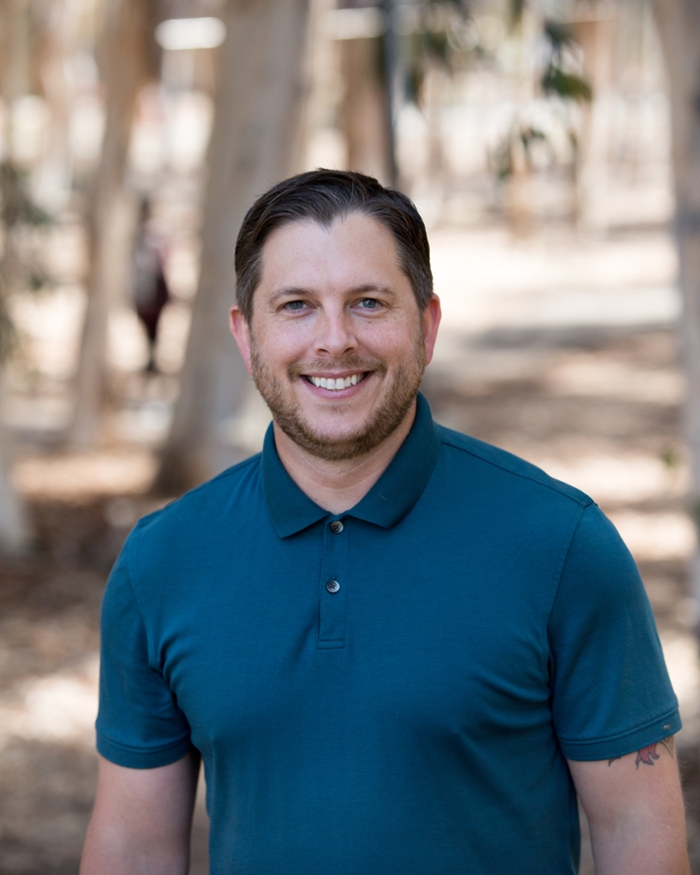 Wonderstruck Photography
UC San Diego Biological Sciences Lecturer Keefe Reuther has been named a recipient of the Barbara and Paul Saltman Distinguished Teaching Award.
Reuther and other 2017-2018 winners were honored May 25, 2018 at an award ceremony at the UC San Diego Faculty Club.
Saltman Distinguished Teaching Award winners receive a plaque and a cash award in categories recognizing Academic Senate members, non-Senate faculty members and graduate students. The award is named after Paul Saltman, the late, charismatic Biology professor and nutrition expert who was renowned for his passion for science education, and his wife.
The UC San Diego Academic Senate describes the Distinguished Teaching Award as a "tangible expression of UC San Diego's commitment to excellence in teaching and to ensuring that this commitment is maintained. The Committee on Distinguished Teaching seeks to select those who exhibit creativity, innovative teaching methods, the ability to motivate students to actively seek out knowledge and an extraordinary level of teaching commitment."
Reuther, originally from San Francisco, joined the Division of Biological Sciences in 2009. He teaches a variety of biology courses, including hands-on laboratory classes and lecture courses. He also contributes to a UC San Diego Extension outreach effort teaching onsite biology courses to high school seniors.
"Keefe is a tremendous asset to our teaching mission in the Division of Biological Sciences," said Professor Laurie Smith, the division's director of undergraduate education. "He is a highly versatile instructor, capable and enthusiastic to teach an unusually wide variety of both lecture and laboratory courses at introductory and advanced levels. He thrives in teaching assignments that other faculty often find exhausting, reflecting his passion for interacting with students and his high level of energy. He is wholeheartedly dedicated to student learning and well-being, and to implementation of best practices in teaching. We are very fortunate to have him on our team!"
In the 2017-2018 academic year, Reuther taught nearly 900 students in lecture courses and another 430 in laboratory classes. He also teaches several hundred students in summer courses. In all, the Division of Biological Sciences features 28,000 enrollments per year in the division's courses. There are 6,000 UC San Diego Biological Sciences undergraduate majors, roughly 22 percent of all undergraduate students on campus.
"From the bottom of my heart, I am truly thankful for being a part of the UC San Diego family," said Reuther. "It has been a dream fulfilled to spend every day with the incredibly talented and inspired individuals that make up our student body. It is an honor to work with colleagues of such ability, empathy and drive. Thank you for nurturing an environment that is inclusive, supportive and focused primarily on student learning."
Reuther received bachelor's degrees in integrative biology and geology from UC Berkeley and a doctoral degree in ecology, evolution and systematics from Saint Louis University.