Academic Senate Teaching Awards
MAY 28, 2009
By Kim McDonald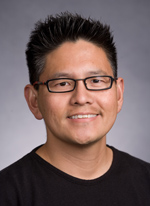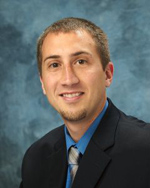 Associate professor James Nieh and graduate student Joe Fontana are among seven UC San Diego faculty members and two graduate students who have won awards this year from the Academic Senate for their extraordinary teaching.
Nieh received the Academic Senate's Distinguished Teaching Award, while Fontana was one of two winners of this year's Barbara J. and Paul D. Saltman Excellent Teaching Awards for graduate students. They will receive their awards from the campus Academic Senate at a May 29 reception in the Faculty Club.
Nieh's award notes that in the last five years, more than 50 undergraduates have done research in his laboratories, making his group of undergraduates the largest in the Division of Biological Sciences. "Nieh's phenomenal research includes a strong devotion to teaching and outreach that clearly inspires students during their most formative years," the citation notes.
Biological sciences teaching assistant Fontana is recognized for "his commitment, reliability and willingness to help students. His extraordinary teaching ability exemplifies what it means to be a teacher in the role of a TA," his award says.
Related Links