Andrew Huberman named 2013 McKnight Scholar
May 28, 2013
By Kim McDonald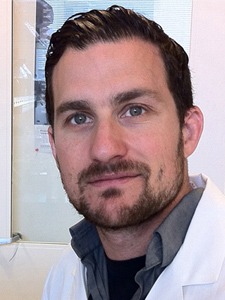 Andrew Huberman, an assistant professor of neurobiology, is one of six young neuroscientists nationwide who have been named 2013 McKnight Scholars. The awards are given by the McKnight Endowment Fund for Neuroscience to "young scientists in the early stages of establishing their own independent laboratories and research careers and who have demonstrated a commitment to neuroscience."
The Endowment Fund supports innovative research designed to bring science closer to the day when diseases of the brain can be accurately diagnosed, prevented and treated. Huberman, who will use his award to study "Trans-Synaptic Circuits for Processing Directional Motion," and the other five McKnight Scholar Award recipients will each receive $75,000 per year for three years.
For more information on this year's winners and the McKnight Scholar Awards, visit the McKnight Foundation.