Tracy Johnson named one of the Top 20 Women Professors in California
May 28, 2013
By Kim McDonald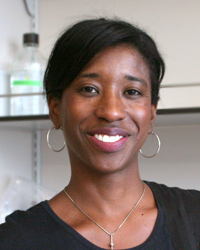 Professor Tracy Johnson has been named one of the Top 20 Women Professors in California. The list, compiled by StateStats.org, highlights "post-secondary educators who have been awarded recently for excellence in the classroom, on campus, and/or in the community."
"Professors on the list range from new faculty, cited for early promise and classroom excellence, to experienced educators honored for conferring prestige and recognition on their institutions," the organization said in announcing its top 20 list. "They hail from public and private universities, state colleges, and the extensive University of California system. These women are vital members of an extended dialogue across international boundaries, making key inquiries into scientific and human nature and developing solutions to universal problems."
Professor Johnson was recognized for her 2013 Chancellor's Associates Faculty Excellence Award in the category of Excellence in Undergraduate Teaching. Before joining the Section of Molecular Biology, she was a postdoctoral fellow at the California Institute of Technology. A biology graduate of UC San Diego, she later received her Ph.D. from UC Berkeley.
StateStats.org is a non-profit organization that builds free, open source tools with the goal of increasing accessibility to education and information through the use of new technologies. While a fairly young company, StateStats.org has become a leader in providing educational tools to libraries, high schools, and career centers across the country.
"Our goal with the top professors project is to recognize some of California's stand-out educators and mentors," said Wes Ricketts, Vice President and General Manager of StateStats.org. "When our site visitors expressed deep interest in learning about the people who make the state's colleges and universities truly tick, we were honored to oblige."