UC San Diego Biologists Named Pew Scholars
Awards to fund biomedical research to advance human health
June 15, 2017
By Mario Aguilera
The Pew Charitable Trusts today announced that Rachel Dutton and Elizabeth Villa, researchers in the University of California San Diego's Division of Biological Sciences, have been selected as Pew scholars in biomedical sciences.
Selected as part of a group of 22 exceptional early-career researchers, Dutton and Villa will each receive four years of flexible funding to pursue foundational research.
Pew biomedical scholars are chosen from nominations made by some 180 leading academic and research institutions. This year's class includes scientists using cutting-edge techniques to study the factors controlling gene expression, the behavior of our brains' neurons and communication among the various bacteria in our bodies. Better understanding of such fundamental processes will lay important groundwork for potential treatments of neurological disorders, kidney disease and other illnesses.
"Pew is proud to support these investigators as they use novel approaches to illuminate the mechanisms of human biology and disease," said Rebecca Rimel, president and CEO of The Pew Charitable Trusts. "This impressive group has demonstrated the curiosity and courage that drive great scientific advances, and we are excited to help them fulfill their potential."
The 2017 scholars—all of whom hold assistant professor positions—join a thriving community of more than 900 biomedical scientists who have received awards from Pew since 1985. Each year, current scholars come together to discuss their research and learn from peers in fields outside of their own.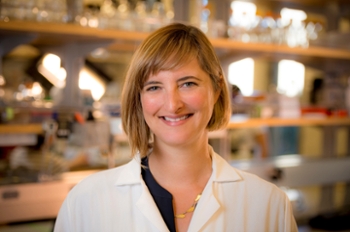 Dutton, a microbiologist, studies communities of microbes that can contain hundreds of species. Using a research platform based on the simplified communities found on aged cheeses, Dutton identifies how different bacterial species communicate with one another. Her research investigates how interactions between species drive the formation, structure and activity of a microbial community—and how they may render the system susceptible or resistant to invasion by disease-causing bacteria. This work could provide novel strategies for manipulating or disrupting microbial communities, findings that have relevance for human health, agriculture and biotechnology ( Dutton lab website).
Last fall Dutton was announced as a winner of a prestigious 2016 Packard Fellowship for Science and Engineering.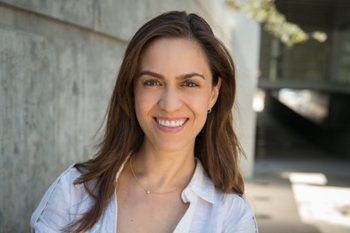 Villa, a physicist by training, is working to develop tools to unveil the precise conformation of chromosomes as they are packaged inside the nucleus of living cells. She developed a method for "micromachining" cells through which their dynamic nuclear architecture can be viewed in unprecedented detail using cryo-electron microscopy. Combining this technique with other methods, she is developing ways to visualize the basic principles behind how we store and read genetic information. In the long term, these findings could lead to the development of methods to control gene activation—an ability that has potential therapeutic applications across a broad range of human disease ( Villa lab website)
Previously Villa was honored with the National Institutes of Health Director's New Innovator Award.
"Innovation is critical for scientists trying to crack some of the toughest questions in human health," said Craig Mello, a 1995 Pew scholar, 2006 Nobel laureate in physiology or medicine, and chair of the national advisory committee for the scholars program. "Pew's biomedical programs not only provide young scientists with the flexibility to pursue creative ideas; they also spark interdisciplinary thinking and collaborations that can open new paths in the search for answers."
Visit the program page to see the complete list of Pew biomedical scholars.
The Pew Charitable Trusts is driven by the power of knowledge to solve today's most challenging problems. Learn more at www.pewtrusts.org .
- Information by Pew Charitable Trusts and Mario Aguilera