Randy Hampton and Stephanie Mel Receive College Honors
June 19, 2019
By Mario Aguilera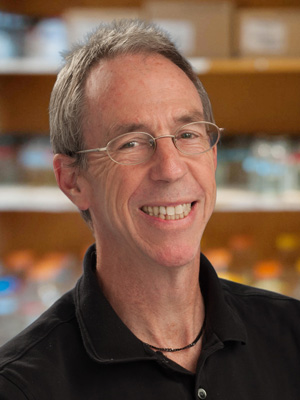 Two UC San Diego colleges have awarded special honors to Division of Biological Sciences faculty members for the 2018-2019 academic year.
Randy Hampton, a professor in the Section of Cell and Developmental Biology, has been honored by Revelle College with an outstanding teaching award. Each year the Revelle College graduating class recognizes one exemplary UC San Diego faculty member in engineering, mathematics and the natural sciences.
Nominators described Hampton as "passionate," "funny" and "approachable." "He goes above and beyond to help students learn from the material," the award nomination noted, and "constantly strives to be a better teacher, and works hard to find ways to keep students engaged."
Hampton received the award during Revelle College's graduation ceremony.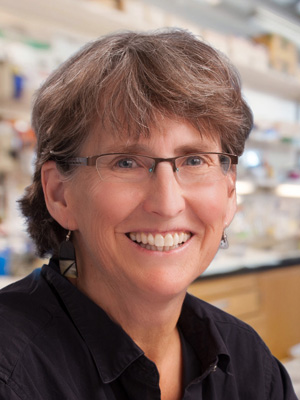 Separately, Teaching Professor Stephanie Mel with the Section of Molecular Biology earned this year's Marshall College Outstanding Faculty Award. The honor is bestowed annually to a UC San Diego faculty member who has exemplified Marshall College's scholar and citizen philosophy.
According to one student's nomination, Mel "puts in the extra effort to motivate students and support them in their academic endeavors. Besides interacting with us academically, she engages with us in dialogue… This faculty member is outstanding because she gives good advice and attends student organization events.... I enjoy her lectures and she makes time for students even with her busy schedule. She pushes the scholar and citizen in me to seek more knowledge with a commitment to serve society like her.
Mel was recognized during Marshall College's recent Scholar and Citizen Reception held at the Ida and Cecil Green Faculty Club.