Biology Professor Delivers Minority Scientist Lecture at Global Conference
June 26, 2018
By Mario Aguilera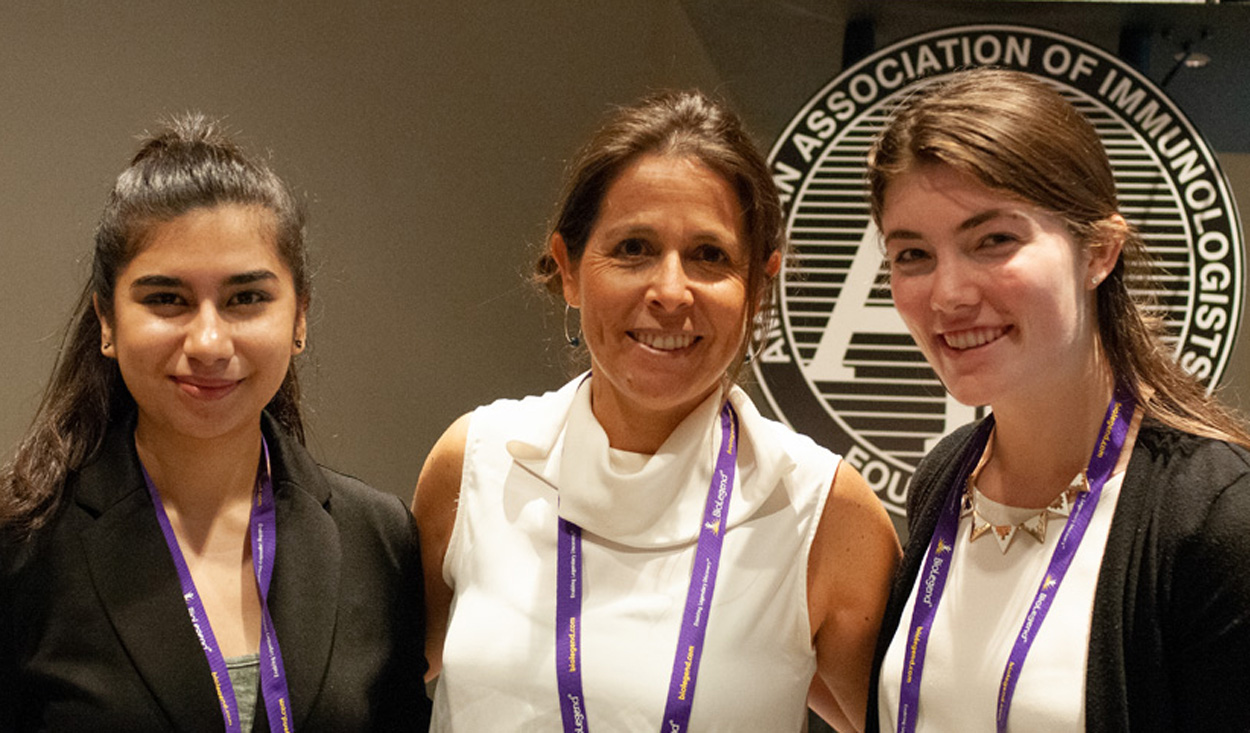 At a recent global scientific conference, UC San Diego Biological Sciences Professor Elina Zúñiga delivered a featured lecture as part of a series highlighting underrepresented scientists.
Zúñiga, a professor in the Section of Molecular Biology, delivered the 2018 Vanguard Lecture, "The art of coexistence: immune adaptations during chronic viral infections," at the recent American Association of Immunologists (AAI) meeting in Austin, Texas. The lecture was the latest in a 15-year series coordinated by AAI's Minority Affairs Committee (MAC).
 "Dr. Zuniga was selected among a tall list by the members of the MAC for her outstanding scientific accomplishments and as a role model for many underrepresented scientists," said Robert Binder, an associate professor of immunology at the University of Pittsburgh and chair of the AAI Minority Affairs Committee.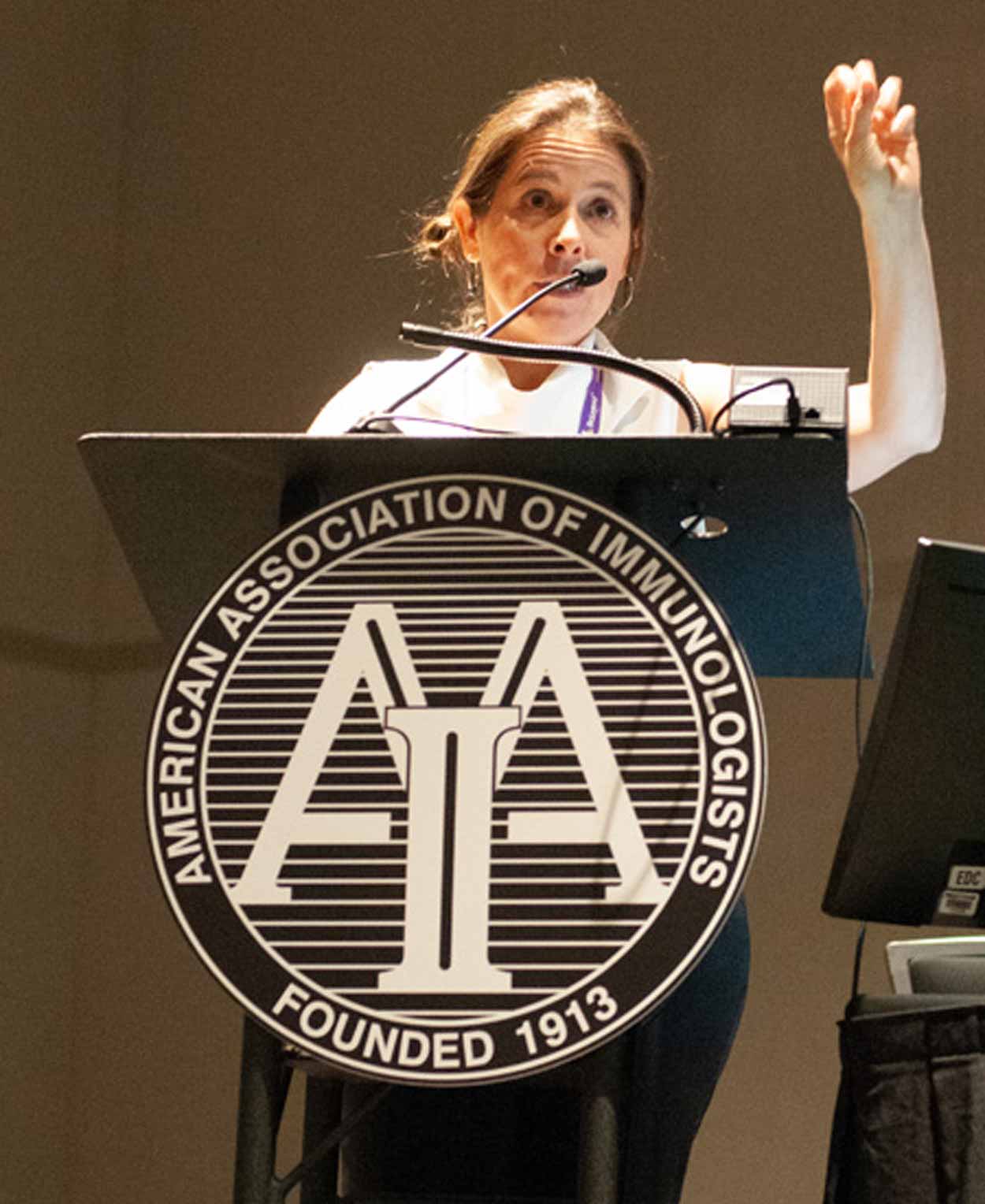 The AAI Annual Meeting has offered a MAC-sponsored lecture since 2003. According to Binder, Vanguard lecturers lend to the scientific rigor of the AAI meeting while highlighting the contributions of underrepresented scientists as models of successful career achievement.
"We know that their work will interest and inspire attendees of all backgrounds," he said.
Prior to the lecture, Zúñiga participated in mentorship sessions during which she advised underrepresented minority students aspiring to become career scientists.
"Obviously, it's a great honor to be selected for the Vanguard Lecture," said Zúñiga, who grew up in a small town in Argentina. "It inspired me to keep working hard and do the best possible to hopefully serve as a role model for young students and scientists. It's important for them to believe that they can build a career in science and pursue and accomplish their goals."
Zúñiga and members of her lab study cellular and molecular aspects of immune responses during viral infections to determine basic principles of antiviral immunity, immune-evasion, persistence and pathogenesis. Recently, Zúñiga and her colleagues uncovered mechanisms that impair immune system defenses. They investigated how cells in the immune system adapt to microbial invaders and described the processes underlying adaptations of a prominent short-lived innate cell type during chronic inflammation.