Charles W. Carpenter Retires
June 30, 2005
By: Patricia Walsh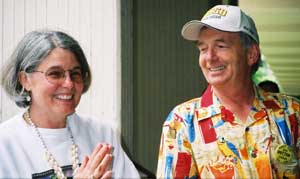 Charles W. (Chuck) Carpenter retired on June 30, 2005, ending an almost 19 year career as the Facilities Manager for the UCSD Division of Biological Sciences. During his tenure, the Division went from occupying two buildings to occupying parts of seven buildings. Faculty numbers doubled, research volume increased by 10 fold, and the single Department of Biology became a Division with four academic Sections.
Chuck's service to the faculty of the Division was truly extraordinary. Responsible for remodeling and preparing space for newly recruited faculty, his experience and ingenuity was crucial to creating a laboratory space where their research could flourish. He could create a design equally well for experienced faculty who knew exactly what they wanted as for newly minted postdocs who had never had a lab of their own and had no idea what they might need.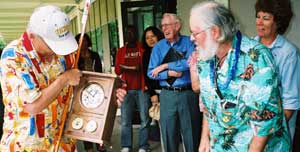 We will miss Chuck's many contributions tremendously, and wish him all the best in his retirement. His plans include golf, skiing, and travel. Wherever he goes, he will have our gratitude and our very best wishes.