Eva-Maria Collins and Eric Bennett Win Hellman Fellowship
July 16, 2014
By Kim McDonald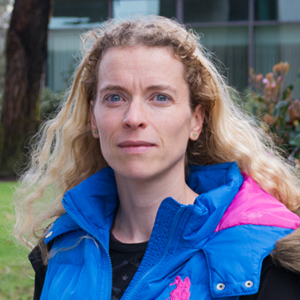 Two assistant professors in the Section of Cell and Developmental Biology have won awards from the Hellman Fellowship Program for 2014-2015.
Eva-Maria S. Collins, who is also an assistant professor in the Department of Physics, and Eric Bennett are among 11 faculty members at UC San Diego who received Hellman awards, which provides financing to junior faculty members to support their research and scholarly work as they advance toward tenure.
Now in its 20th year, the Hellman Fellowship Program was established by the late Warren Hellman and his wife, Chris, to provide financial support and encouragement to young faculty who show capacity for great distinction in their research and creative activities, and to enhance their progress toward tenure. To date, the Hellman Foundation has committed $5 million to the Hellman Fellowship Program at UC San Diego and supported 263 faculty fellows.
Collins is using a quantitative biology approach to address fundamental questions in development and regeneration and says her Hellman Fellowship will allow her to establish a new area of research in her lab: using freshwater planarians as an alternative animal system for developmental neurotoxicology. She adds that the fellowship will provide support for the purchase of equipment and materials which will allow her group to generate the preliminary data to apply for more long-term funding.
"We are constantly exposed to environmental toxins such as pesticides, but it remains poorly understood how these affect human health," she adds. "My long-term research goal in neurotoxicology is to elucidate the mechanisms by which chronic low-level exposure to certain toxins causes brain damage, specifically during neurodevelopment. Knowledge of the underlying mechanisms will greatly advance the development of novel preventive therapies."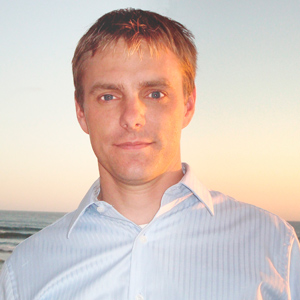 Bennett will use his award to further his understanding of how defective proteins are targeted for degradation within cells. The central idea, he says, is that increasing the cell's ability to selectively remove poorly made or aggregation-prone proteins will be broadly beneficial in delaying a variety of aging-associated disorders. The Hellman fellowship will provide support to acquire essential preliminary data, he says, and build the momentum needed for his lab to secure more long-term funding.
"My long-term research goal is to understand the basic mechanisms controlling protein quality control pathways and how these mechanisms can be leveraged to combat aging-associated disorders," says Bennett. "The Hellman fellowship will assist my lab's pursuit of this goal."