Biological Sciences Neurobiologist Recognized by National Programs
July 18, 2018
By Mario Aguilera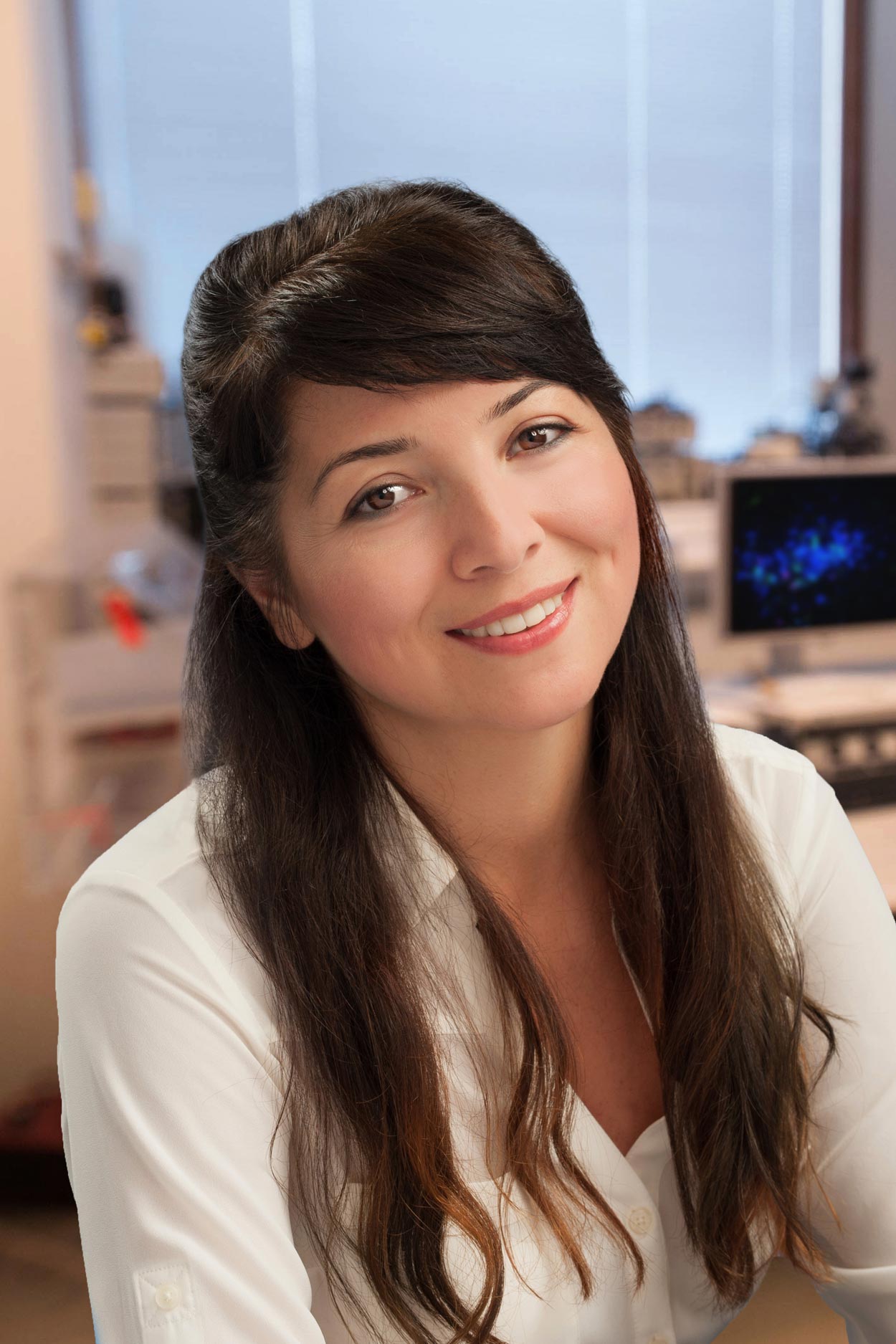 Gulcin Pekkurnaz, an assistant professor in the Section of Neurobiology, recently received two prominent distinctions as an emerging early career scientist.
Pekkurnaz, who studies how mitochondria—the power generators of cells—are coupled with metabolism in the brain, was named the recipient of a 2018 Stanley Fahn Junior Faculty Award from the Parkinson's Foundation. The award consists of $100,000 per year for three years.
"The award acts as a bridge to ensure promising early career scientists stay in the Parkinson's research field, helping us solve, treat and end the disease," noted the Parkinson's Foundation.
Pekkurnaz's research funding from the award will focus on the molecular pathways underlying energy impairment in dopaminergic degeneration.
Separately, Pekkurnaz was selected to become a fellow of Scialog, a program initiated by the Research Corporation for Science Advancement and the Gordon and Betty Moore Foundation that leverages research expertise in addressing scientific challenges of global significance.
Scialog fellows "collaborate in high-risk discovery research on untested ideas and communicate their progress in annual closed conferences. Intensive discussions identify bottlenecks and encourage innovative approaches… Ultimately Scialog aims to advance human knowledge by empowering a national community of early career scientists with many promising years of research ahead of them."
Pekkurnaz, named a Scialog Fellow for Chemical Machinery of the Cell, will participate in the 2018 Scialog meeting, scheduled Oct. 18-21 in Tucson, Ariz.