Researchers Produce a Plant Library of Master Genetic Switches
July 23, 2014
By Kim McDonald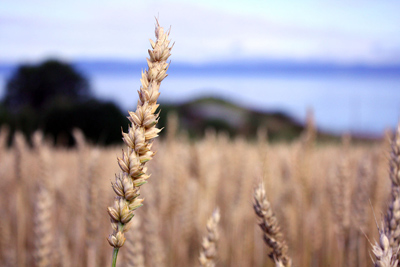 Biologists at UC San Diego and USC have produced the first comprehensive library of genetic switches in plants.
This valuable resource, described in a paper published in the July 17 issue of the journal Cell Reports, will allow scientists worldwide to better understand how plants adapt to environmental changes and engineer more robust and fertile crops that can withstand droughts and other impacts from climate change.
The two primary authors of the report, Jose L. Pruneda-Paz, an assistant professor of biology at UC San Diego, and Steve Kay, a former dean of the Division of Biological Sciences at UC San Diego who is now dean of the USC Dornsife College of Letters, Arts and Sciences, said the collection took more than eight years and $5 million to create. It contains about 2,000 clones of plant transcription factors–nature's genetic on-off switches–from the mustard plant Arabidopsis, which is used by biologists as the laboratory genetic model for plants. Manipulating these transcription factors enables scientists to improve plant traits such as cold resistance or seed quantity.
The library's clones of these "master switches" are stored in microtiter plates, which will be distributed to plant scientists worldwide. This genetic collection, according to Pruneda-Paz, "will ultimately, help us understand at the molecular level the mechanisms of how plants work." He helped to create the library as a postdoctoral researcher, first in Kay's laboratory at The Scripps Research Institute in La Jolla, then later at UC San Diego, where he is now a faculty member in the Division's Section of Cell and Developmental Biology.