Challenge and Tragedy Shape an Alum's Bright Future
Humble, spiritual upbringing guides graduate to science and medicine
August 14, 2017
By Mario C. Aguilera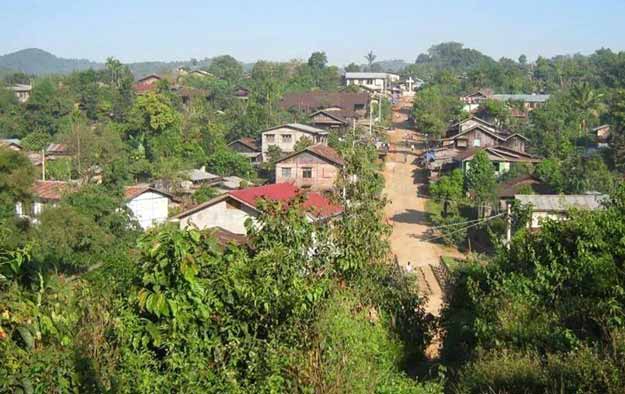 Memories of growing up in a secluded rural village on the other side of the world are now off in the distance. Quite literally and most definitely figuratively.
With his UC San Diego degrees in microbiology and pharmacological chemistry in hand, Than Kyaw has just embarked on the next phase of his life. The future is indeed bright, ripe with hopes and dreams.
But there was his previous life growing up in central Myanmar (formerly Burma). A different world. Contracting malaria at age four. Requiring a blood transfusion to survive. Finding out—too late—that he's allergic to the quinine used to treat malaria. Internal bleeding. Vomiting. Another blood transfusion. Blacking out.
With the village's small clinic incapable of handling his deteriorating condition, Kyaw required transfer to a hospital 32 miles away, which meant a half day's ride.
"We finally made it to the city hospital and things were moving really fast," says Kyaw. "Doctors were going in and out of my room all the time. But there were Buddhist monks who came in and prayed with my family. They sat with us… calmed us. We found peace in that."
In time Kyaw recovered, but the experience made a deep impression that would come into play later in life… and is unfolding today in Northern California.
After considering offers from eight medical scientist training programs, Kyaw decided on UC San Francisco and in June of this year he began taking the next step toward his career goal of becoming a physician-researcher.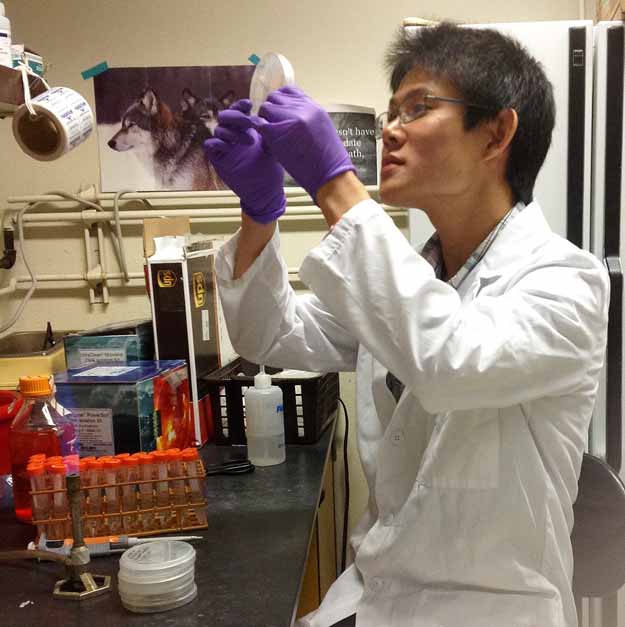 "I'd like to eventually work in translational research, taking problems I see in hospitals and addressing them in the lab," said Kyaw, who immigrated with his family to California when he was 13.
Although the story of his challenging upbringing and recent accomplishments may sound like a quick-turnaround success story, Kyaw emphasizes the hard work, sweat and dedication required to get to this point. He's also quick to reflect his success upon his many supporters and mentors.
"I want students who are struggling and having a hard time in classes to know that hard work will pay off and – hopefully – be inspired by this story."
Not a fan of big cities, Kyaw loves nature, hiking and virtually everything outdoors. Drawn to UC San Diego's world-class science, he fell in love with the university upon his first visit.
His tragic near-death experience as a child gave him an early fascination to research and medicine.
"I've always liked magic and the people in my village believe in spirits," said Kyaw. There is a festival every year in which villagers ask the spirits for protection. Those impressions stayed with me."
When he began probing deeper into the many possibilities of science and working in a lab, his interests in research further blossomed.
"I thought to myself: 'This is really cool. This is for me. This is what I want to do every day."
Also factoring into his path was an opportunity to work at Scripps Institution of Oceanography in Professor Doug Bartlett's laboratory and develop hands-on skills working with samples from the deep ocean. Kyaw was funded for this opportunity as a "Julia Brown Scholar," a program created by the longtime UC San Diego philanthropist as way to give students immersive research experiences.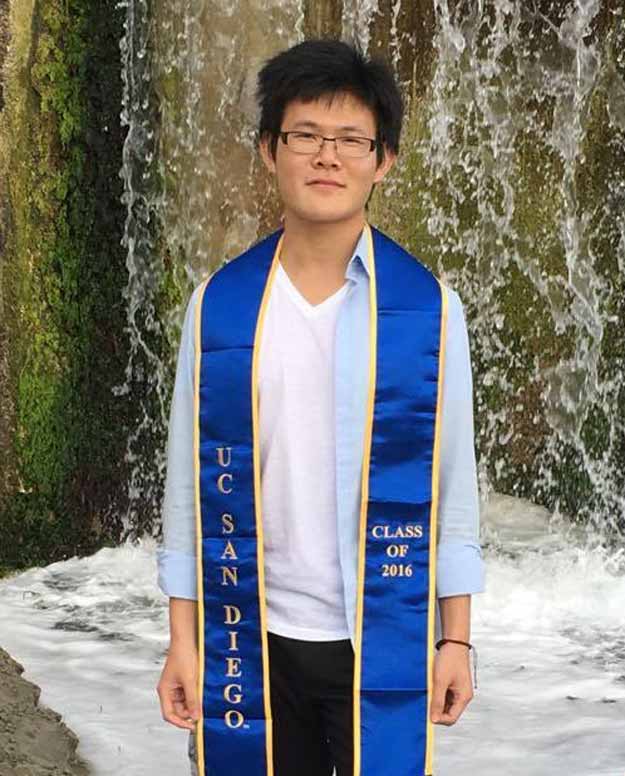 "Than has a truly amazing story," said Brown. "In nine years he has mastered the English language, graduated from UC San Diego, served as second author on a paper in a peer-reviewed scientific journal and was accepted to eight MD/PhD programs. A high proportion of my scholarship recipients go on to MD/PhD programs, but I don't recall any others accepted into eight!... It's a perfect example of the university's contribution to developing talent and giving students from varied backgrounds a chance to thrive."
As Kyaw embarks upon his graduate work, he sets his sights on the flourishing field of the microbiome, the microorganisms that make up tiny communities that play critical functions in our lives.
He flashes back to his tiny childhood village and draws from the experiences and magic of his early life.
"Thinking back to my childhood experience in the hospital I remember how the monks soothed and calmed all of us," said Kyaw. "When I'm a doctor I want to use that same philosophy with my patients. I really want to be compassionate."