Life Sciences at UC San Diego Ranked Seventh Best in World
August 23, 2013
By Kim McDonald
The life sciences at UC San Diego are seventh best among top research universities around the world, according to the 2013 Academic Ranking of World Universities. The latest rankings of research universities and their academic fields were recently released by the Center for World-Class Universities at Shanghai Jiao Tong University, a public research university located in Shanghai, China.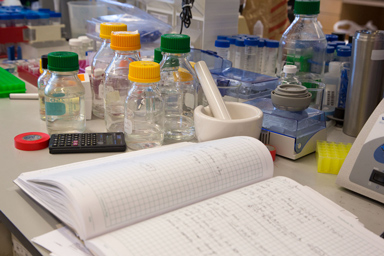 UC San Diego was ranked as the 14th best university in the world, up from 15th place last year. And the highest ranking field on the campus were the life sciences, which went from 15th in 2010, to 13th in 2011, to ninth in 2012 and finally to seventh in this year's ranking. Harvard University was ranked first in the life sciences as well as among research universities in this year's rankings.
The Academic Ranking of World Universities evaluated more than 1,200 universities and published the top 500. The rankings adopted six indicators to rank world universities that included the number of alumni and staff who won Nobel Prizes and Fields Medals, the number of highly cited researchers, the number of articles published in journals of Nature and Science, and the number of articles indexed in Science Citation Index - Expanded and Social Sciences Citation Index and per capita performance.
Earlier this year, UC San Diego was ranked the 15th best university in the world by the Centre for Science and Technology Studies of Leiden University in The Netherlands, and 20th best by the Center for the World University Rankings. For more information on the rankings of other fields at UC San Diego in the latest Academic Ranking of World Universities, go to the UCSD News Center