Biological Sciences' Kimberly Cooper Selected for Renowned Awards
August 29, 2019
By Mario Aguilera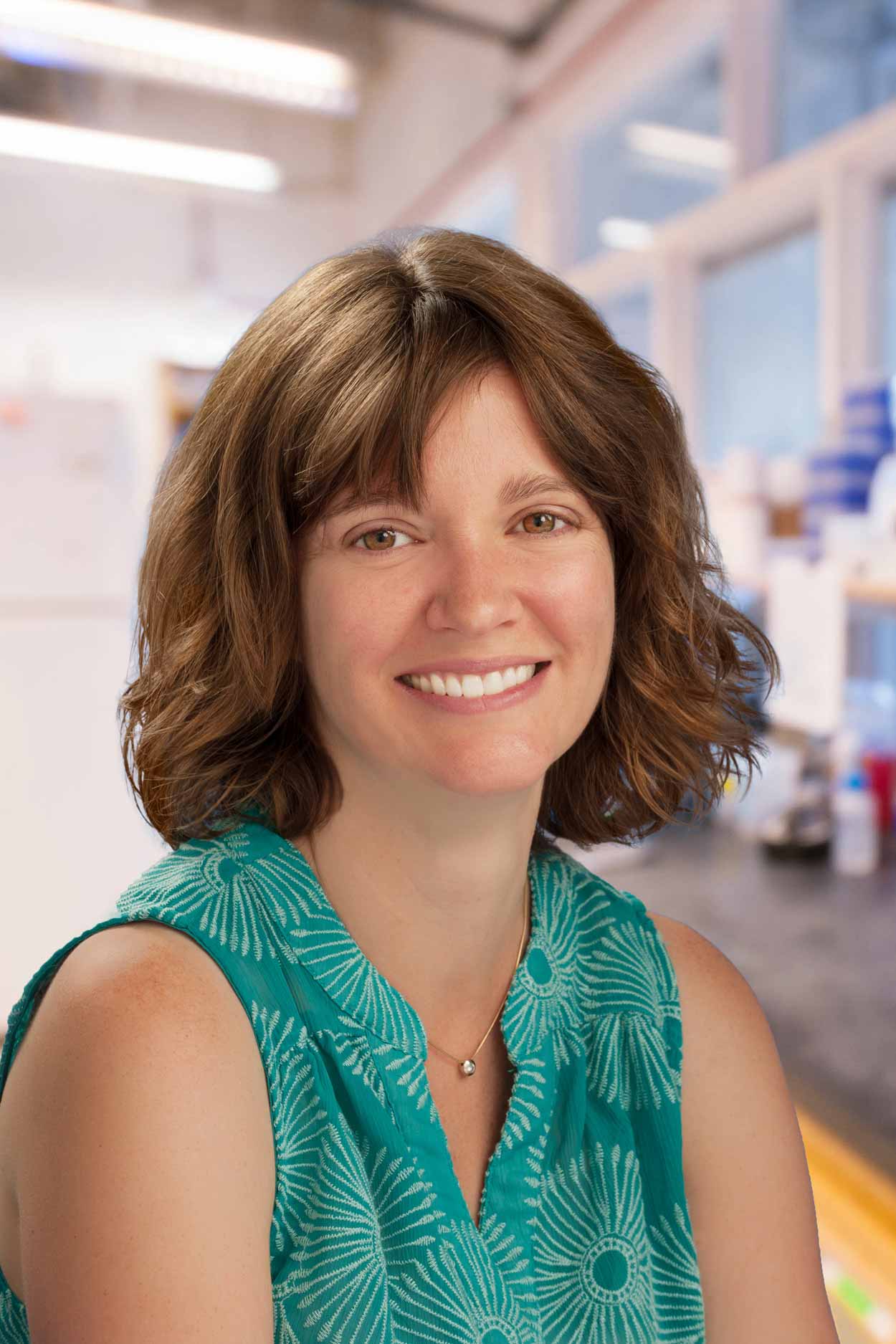 UC San Diego Division of Biological Sciences Assistant Professor Kimberly Cooper recently was honored with two prominent awards.
A member of the Section of Cell and Developmental Biology,  Cooper joined UC San Diego in 2013. Her laboratory focuses on key developmental and evolutionary processes  using the jerboa, a three-toed relative of the mouse with unusually elongated hind limbs, as a model system. Using broad interdisciplinary techniques from areas including cell biology, embryology and genetics, her investigations include questions related to the acquisition and diversification of limb form and function. Earlier this year her laboratory, along with colleagues at UC San Diego, reported their development of the  first CRISPR/Cas9-based approach to controlling genetic inheritance in mammals, which she hopes will further the study of complex genetic traits.
Recently, the National Science Foundation (NSF) selected Cooper for an award through its Faculty Early Career Development (CAREER) Program. The NSF describes CAREER awards as the "most prestigious awards in support of early-career faculty who have the potential to serve as academic role models in research and education and to lead advances in the mission of their department or organization."
Cooper's CAREER award will fund a five-year project that investigates the genetic basis of skeletal elongation using chicken embryos, which provide a simple approach to assess the outcome of manipulating gene expression in the developing wing. The research involves science, technology, engineering, and math (STEM) students from Southwest High School in South San Diego near the U.S.-Mexico border. These students will take on interactive, hands-on aspects of the research at their high school and on the UC San Diego campus in Cooper's laboratory.
Separately, Cooper was honored in July 2019 at the annual meeting of the  Pan-American Society for Evolutionary Developmental Biology (PASEDB) with its Early Career Award.
PASEDB is an international organization that promotes evolutionary developmental biology research across all organisms.
"Among her many impressive achievements for a tenure-track faculty, in particular Dr. Kim Cooper has made such a strongly persuasive case for the jerboa as an informative comparative system," said Julia Boughner, an associate professor of anatomy, physiology and pharmacology at the University of Saskatchewan, and PASEDB's award officer. "Hers is exactly the kind of work that the PASEDB felt should be held up as exemplary of the way that organismal and biomedical life sciences can benefit each other."
Prior to joining UC San Diego, Cooper was a postdoctoral scholar in the Department of Genetics at Harvard Medical School and completed her PhD at the Fred Hutchinson Cancer Research Center in Seattle. She received a bachelor's degree in biology from Cornell University.