UC Funds New Pathway for Graduate Diversity
Program aimed at attracting underrepresented students to research in biological sciences
September 1, 2017
By Mario Aguilera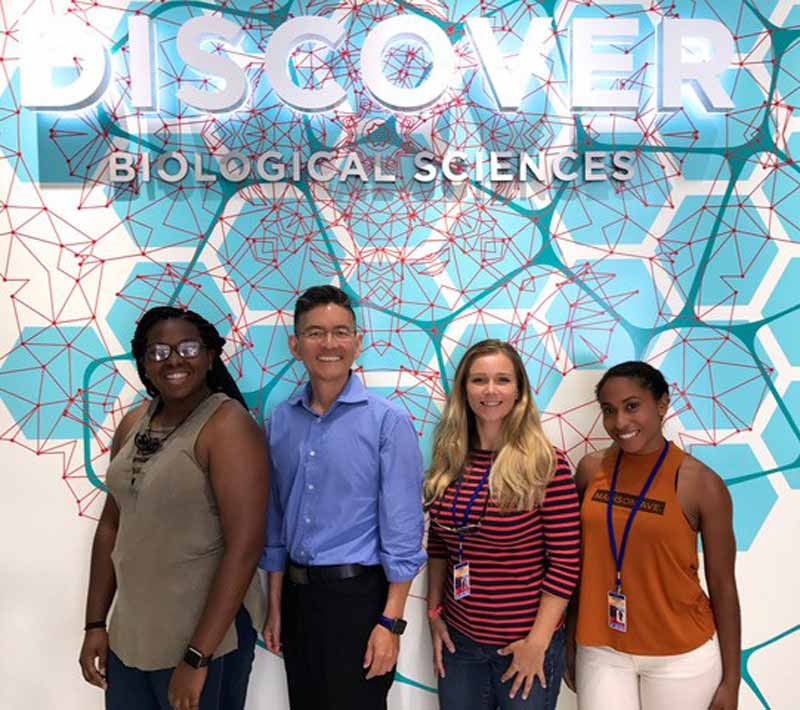 The University of California-Historically Black Colleges and Universities Initiative (UC-HBCU) recently approved funding for an innovative UC San Diego program designed to increase graduate student diversity.
The new three-year initiative combines diversity outreach and mentorship programs at UC San Diego's Division of Biological Sciences and Scripps Institution of Oceanography with students from Xavier University of Louisiana (XULA), which leads the nation in African-American biology graduates.
The new " UC San Diego/Xavier University of Louisiana Graduate Pathways Partnership" immerses students in scientific training and offers them a taste of life as a graduate student. 
Each summer for three years the program will bring at least six students to UC San Diego to participate in the Summer Training Academy for Research in the Sciences (STARS) program and partner them with Biological Sciences and Scripps faculty and graduate student mentors. Building upon the successful model of STARS, the new program will include eight weeks of daily lab research, student development workshops, graduate record exam (GRE) training, teambuilding physical exercises, career workshops and social activities. The program culminates with each student giving a presentation at a summer research symposium.
"We are very excited to offer research experiences and graduate school preparation to students from Xavier and hope that this will interest them in graduate study in the sciences. Enhancing the diversity of our graduate students is a priority for UC San Diego and for the UC system," said James Nieh, a professor in the Ecology, Behavior and Evolution Section and coordinator of the UC-Xavier program.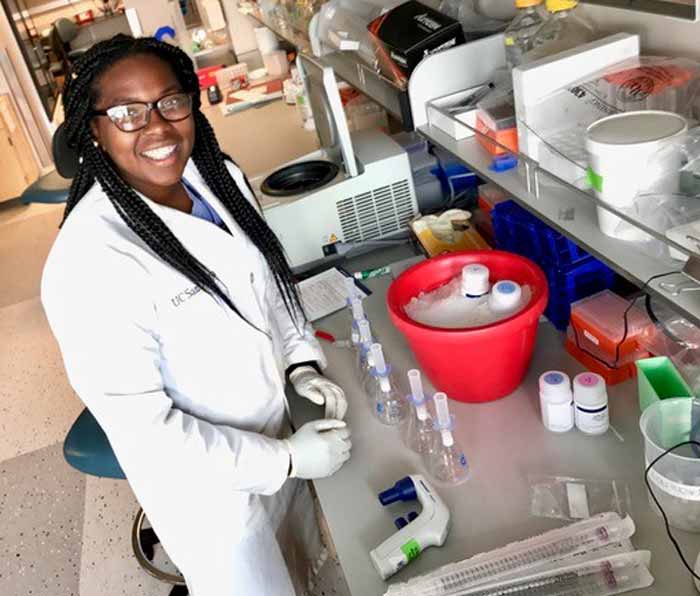 A key goal of UC-HBCU is to foster long-term relationships that encourage a diverse group of students applying to UC graduate programs. Since it began hosting students in 2012, UC-HBCU programs have resulted in 27 PhD students from historically black colleges and universities joining UC graduate programs, with the total increasing to an expected 43 PhD students in this fall's enrollment.
"This partnership opens up a new gateway for Xavier students interested in STEM (science, technology, engineering and math) to actively participate in on-going academic research at a premiere California university," said Torian Lee, director of Xavier's Center for Intercultural and International Programs and campus coordinator of the XULA/UCSD partnership. 
Division of Biological Sciences faculty participants include Elsa Cleland, Gen-sheng Feng, Susan Golden, Sergey Kryazhimskiy, Eduardo Macagno, Justin Meyer and Scott Rifkin, with additional support from Gentry Patrick, Gabrele Wienhausen, Marifel Alfaro, Leigh Eck and Elisa Maldonado.
Scripps faculty includes Ron Burton, Lisa Levin, Richard Norris and Stuart Sandin.
The UCSD-Xavier initiative follows the success of a similar program, the UC San Diego - Howard University Partnership for Graduate Success, initially funded in 2013. This program, co-directed by Gentry Patrick of Biological Sciences and Gary Cottrell of Computer Science, was aimed at increasing the number of African-American applicants to UC San Diego graduate programs, particularly in the fields of science and engineering.