Professors Goldrath and Traver Receive Funding from California Institute for Regenerative Medicine
September 7, 2012
By Kim McDonald
Associate professor Ananda Goldrath and professor David Traver, in the Division of Biological Sciences, were among six investigators from the University of California, San Diego Stem Cell Research program who received a total of more than $7 million in the latest round of funding from the California Institute for Regenerative Medicine.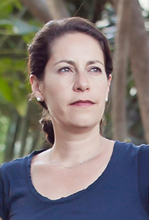 Goldrath's $1.16 million grant will help develop strategies to induce immunological tolerance to hESC-derived tissues and cells. Immune-mediated rejection of hESC-derived tissues remains a significant barrier to the promise of regenerative therapies. She proposes a novel approach to promote long-term acceptance of hESC-derived tissues by exploring the molecular pathways and immune cell types that mediate the induction of immune tolerance and pursuing additional targets that halt rejection of tissue grafts derived from these stem cells. If successful, this would increase the potential reach of cellular therapies by decreasing the undesirable side effects of generalized immune suppression.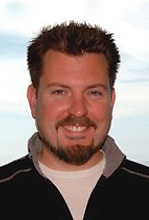 Traver, who was awarded a CIRM grant of more than $1.3 million in collaboration with Thierry Jaffredo of the Université Pierre et Marie Curie in Paris, studies hematopoietic stem cells. HSCs are rare, multipotent stem cells that give rise to all blood cell types, including red blood and immune cells. Traver's lab investigates the genes and signaling pathways used by vertebrate embryos to create the first HSCs. An understanding of this developmental process has implications for producing restorative stem cell-based therapies for diseases like leukemia and congenital blood disorders. Currently, medical treatments using HSCs are hampered by cell shortages and finding compatible matches between donors and recipients.
Their CIRM Basic Biology Awards are designed to fund investigations into the basic mechanisms underlying stem cell biology, cellular plasticity, and cellular differentiation. These awards will also fund the development and use human stem cell based models for exploring disease. According to CIRM, "studies supported by these awards will form the foundation for future translational and clinical advances, enabling the realization of the full potential of human stem cells and reprogrammed cells for therapies and as tools for biomedical innovation."
Goldrath's and Traver's grant awards and the four others from UC San Diego announced by CIRM in this latest round of funding brings UC San Diego's total to more than $128 million in CIRM funding since the first awards in 2006. More information on the other four UC San Diego awards.
CIRM was established in November 2004 with the passage of Proposition 71, the California Stem Cell Research and Cures Act. The statewide ballot measure provided $3 billion in funding for stem cell research at California universities and research institutions and called for the establishment of an entity to make grants and provide loans for stem cell research, research facilities, and other vital research opportunities.